My name is John McAdams and I created The Big Game Hunting Blog as a resource to give average hunters the straight scoop and help them make the most of their time afield.
My father and grandfather started taking me hunting in the woods of east Texas when I was just 3 years old. While I greatly enjoyed those experiences and treasure those memories, I never dreamed I would go into the hunting industry as a career.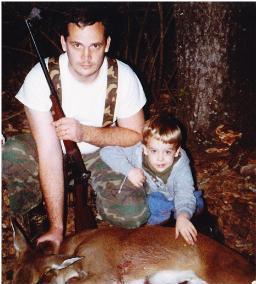 Many of my family members served in the military and I wanted to follow in their footsteps and serve my country with a career in the military.
I graduated from the United States Military Academy at West Point and served in the US Army for over 10 years. During that time, I deployed to Iraq and Afghanistan and served as a Tank Platoon Leader, Mortar Platoon Leader, Brigade Plans Officer, Cavalry Troop Commander, Officer Candidate School Instructor, and Battalion Operations Officer. I had the privilege of serving alongside some incredible men and women, travelled to some interesting and unique places, and had some amazing experiences.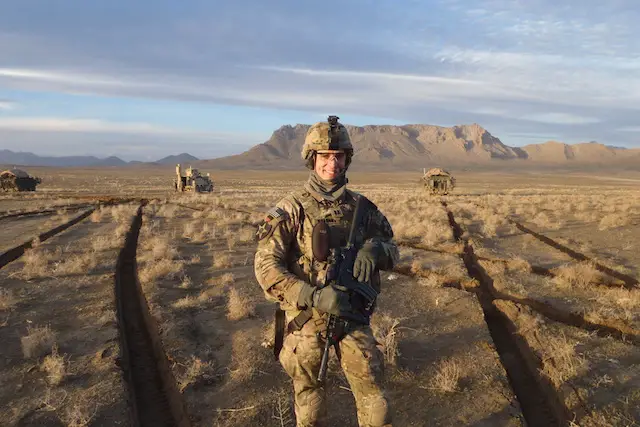 While I greatly enjoyed my time in the Army, I knew I needed a change when I returned home from my deployment to Afghanistan. I originally started The Big Game Hunting Blog to chronicle some stories and experiences I had hunting as a child and as a young man. However, I realized there was an important niche I could fill in the hunting industry.
I've been in your shoes.
Believe me, I know what you're going through. I know what it feels like to struggle to find a place to hunt, to search high and low for reliable information on hunting gear, to feel like other hunters are withholding their knowledge from you, and to feel like every hunting outfitter is just out to cheat you out of your hard earned money.
You know as well as I do that there are a lot of so called "hunting resources" out there that are full of incredibly biased, misleading, out of date, or just plain wrong information.
That's why I decided to build something better with the Big Game Hunting Blog.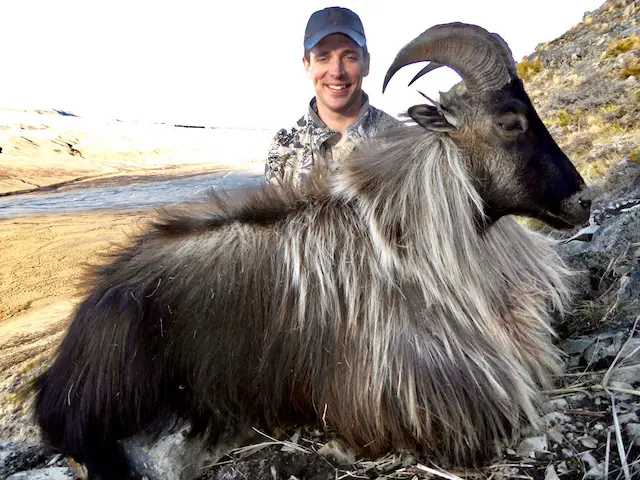 I can help you too.
The mission of The Big Game Hunting Blog is to assist hunters like you in preparing for the big game hunting adventures you've always dreamed about.
There are two main constraints that keep people from hunting more: time and money. Chances are, if you have plenty of one, then you're really short on the other. For that reason, The Big Game Hunting Blog is a free resource that contains succinct answers to your questions about hunting.
Here's the good stuff.
My father and grandfather taught me a great deal about hunting and helped me build a good foundation of knowledge and skills when I was a child, but I've hunted a wide variety of game species in nearly a dozen different states since then. Needless to say, there's always a lot to learn any time you hunt someplace new, particularly if you're pursuing an animal you've never hunted before or learning how to use a new weapon (like a muzzleloader).
It frustrated me to no end when more experienced hunters not only refused to help me out, but seemed to take pleasure in my struggles. Luckily, I've had the good fortune to meet a few incredibly skilled hunters over the years who have taken me under their wing and shared their knowledge.
That's what I'm doing for you with the Big Game Hunting Blog.
There are no secrets here and I'm happy to share everything I've learned (often the hard way) about hunting over the years with my audience.
I wrote the Insider's Guide To Selecting The Best Caliber For Hunting Almost Anything to help hunters select the best cartridge for hunting virtually every species of game in the world. The book contains recommendations for the hunting situations best suited for some of the most popular cartridges these days.
This E-Book is a GREAT place to start if you're new to hunting. However, it's not limited to new hunters either. Additionally, those who download the E-Book will be given the opportunity to take advantage of some amazing add-ons as well like my Hunting Guns 101 training, a private Facebook group EXCLUSIVELY for readers of The Big Game Hunting Blog, discounts on outfitted hunts, and much, much more.
Signing up for that E-Book will also put you on my email list where share many of my best secrets that will help you increase your shooting skills and make you a more successful hunter. My goal is always to provide better stuff with my emails for FREE than what most other people charge for.

Click the button below and fill out the form to get started.
Do you want help choosing the best cartridge or rifle to hunt with? Visit the Cartridge Category or the Guns Category.
Are you interested in some help with learning how to hunt with a muzzleloader? Visit the Muzzleloader Category.
Got a question about a new set of optics or other piece of hunting equipment that you're thinking about buying? Make sure you read the Gear Reviews category before you buy to learn more about it first.
Want to learn answers to some of the most common questions hunters have like how to zero a rifle, how to find a place to hunt, or how to film your hunt? Visit the Knowledge Base Category.
Are you looking for a good hunting outfitter? I've been there before and believe me, I understand how tough it can be to choose a trustworthy outfitter for a guided hunt. Most guides and outfitters are really good, but there are a few bad apples that you really want to avoid at all costs.
For that reason, I founded Big Game Hunting Adventures to help pair hunters with honest, skilled, and reputable guides all over the world. I've already done the research to ensure every outfitter I book for makes the grade and will set you up with a great hunt. So, if you're looking for a quality, South African hunting safari, or a hunt in Canada for black bear or moose, then check out Big Game Hunting Adventures.
Mention that you found about the company through The Big Game Hunting Blog for a special bonus.
Subscribe To The Big Game Hunting Podcast
This isn't your typical hunting show and the Big Game Hunting Podcast covers a wide range of topics like where you need to go to hunt various species, effective hunting strategies, how to find an honest hunting outfitter, entertaining and inspiring hunting stories, the ins and outs of public land hunting, interviews with leaders in the hunting industry, how to choose the best rifle, cartridge, and ammunition and other gear for a particular hunt, and much more. Hunting season never ends here, so make sure you subscribe to the podcast through Apple Podcast, Google Play, Spotify, or wherever you listen to your podcasts so you'll get future episodes downloaded directly to your computer, phone, or tablet.
Apple | Google | iHeart | Pandora | Spotify
By the way, the Big Game Hunting Podcast has been named one of the top hunting podcasts of 2019.