Listen On:
Apple | Google | iHeart | Spotify | Stitcher
Today's episode compares the 6.8 Western to the 6.5 Creedmoor and 270 Winchester Short Magnum Cartridges. I've received a lot of requests to do a show comparing the 270 WSM in particular to the new 6.8 Western because the 2 cartridges are so similar. Let's just say the results are very intriguing.
Subscribe to my Patreon channel to get instant access to exclusive bonus content.
Sponsor: Hunting Guns 101: If you enjoy these cartridge comparison episodes, then you will love Hunting Guns 101 because it's full of the same sort of information contained in these episodes, just with even more detail and analysis. Hunting Guns 101 is jam packed with useful information about practical ballistics and firearms in general that will help you be more successful afield and fill more tags on your hunts. 
This training will teach you what you need to know about practical ballistics and is guaranteed to be both a time and money saver going forward with future gear purchases. Go to huntingguns101.com/form and submit the order form to receive instant access or go to huntingguns101.com/order to learn more about the training.
Resources
Other 6.8 Western cartridge comparisons:
6.8 Western vs 7mm Rem Mag vs 28 Nosler Review & Comparison
6.8 Western vs 6.5 PRC vs 270 Winchester Review & Comparison
6.8 Western vs 6.5 Creedmoor vs 270 WSM Review & Comparison – Blog article referenced in podcast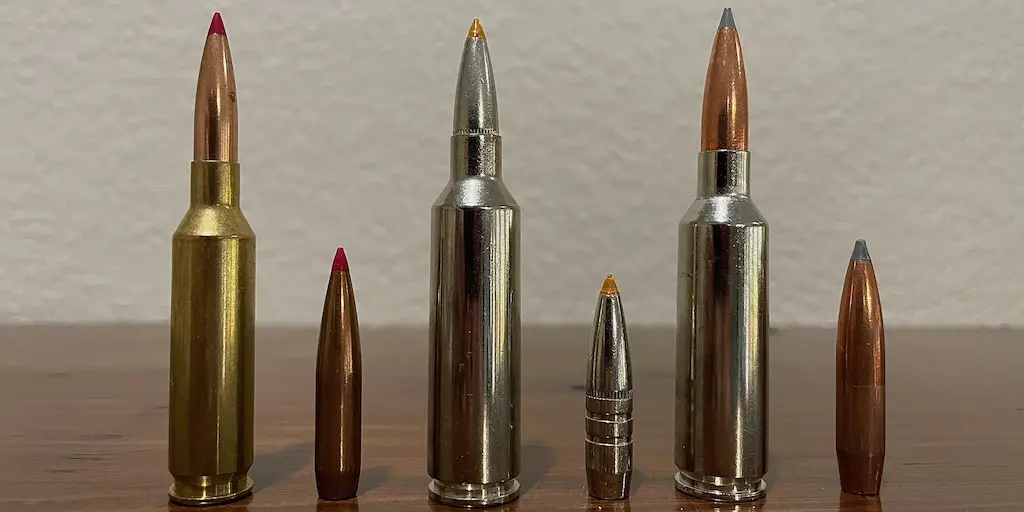 Subscribe