Today, we're going to shift gears a little bit and talk about another cool hunting opportunity that you DON'T need to draw a tag for, can be hunted in the USA outside of the normal hunting season window in the fall and winter, AND doesn't cost a bunch of money to hunt: nilgai. Today, we're joined by Cable Smith from the Lone Star Outdoor Show. He actually went on a nilgai hunt in south Texas last year and is going to tell us all about this little known species and the cool opportunities that are available to hunt them in the great state of Texas. 
Show sponsor: Big Game Hunting Adventures. Say you heard about Big Game Hunting Adventures through The Big Game Hunting Podcast for special pricing on your hunt!
Feel free to send me a message with any feedback you have on the show as well as topic requests for future episodes.
Subscribe
Apple | Google | iHeart | Overcast | Spotify | Stitcher
What We Covered
1) What a nilgai is, where they live, where you can hunt them, and about how much a hunt costs.
2) Story of Cable's nilgai hunt in south Texas.
3) Things to keep in mind when choosing a cartridge for nilgai hunting.
4) Recommended gear, cartridge, and bullets for nilgai hunting.
5) Other things to keep in mind about hunting nilgai.
Resources
1) LoneStarOutdoorShow.com – Cable's Web Site
2) Facebook and Instagram Pages For The Lone Star Outdoor Show
3) Below is a photo of Cable and his Nilgai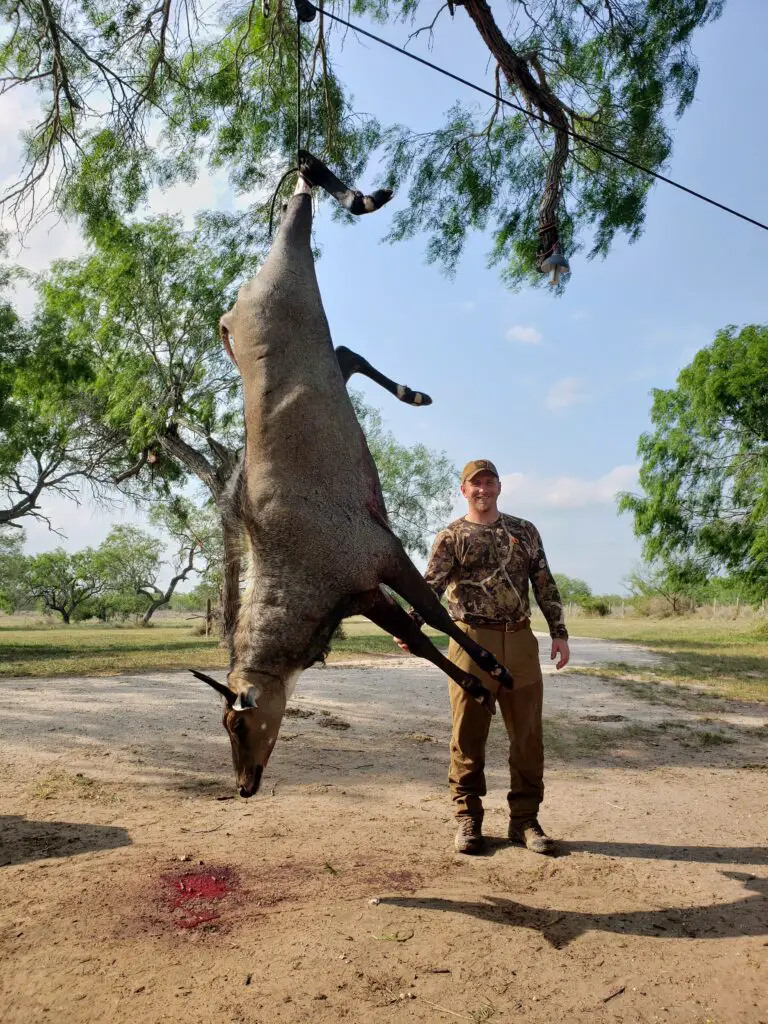 Sponsor
I founded Big Game Hunting Adventures specifically to pair hunters like YOU with great outfitters in Africa, Canada, and New Zealand. All the guys I work with are the real deal and will set You up with a great hunt. I'll be hunting with my South Africa outfitter this summer. This will be my 5th trip to Africa and I've been to Mozambique, Namibia, South Africa, and Zimbabwe. I've never had a bad hunt in Africa, but I can honestly say that these guys in South Africa are by far the best I've ever hunted with and I guarantee they'll treat you right. 
So, if you've always dreamed about an African hunting safari, then this is the outfitter you need to check out for both plains game and cape buffalo. I'll be having a great hunt there this summer with my dad and there's no reason why you can't either. Visit BigGameHuntingAdventures.com to learn more.
Subscribe