It's unfortunate, but few people realize the full extent of the hunting opportunities available in New Zealand and it's often overshadowed by Africa. New Zealand has beautiful scenery, friendly people, and a good variety of unique big game species that may be hunted. So in this episode of The Big Game Hunting Podcast, we're going to talk about some of the different species you can hunt in New Zealand as well as where to go in the country for the best hunting.
Show sponsor: Big Game Hunting Adventures. Say you heard about Big Game Hunting Adventures through The Big Game Hunting Podcast for special pricing on your hunt!
Feel free to send me a message with any feedback you have on the show as well as topic requests for future episodes.
Subscribe
Apple | Google | iHeart | Overcast | Spotify | Stitcher
What We Covered
1) Discussion of the various species that may be hunted in New Zealand.
2) Brief description of the hunting on New Zealand's South Island vs the North Island.
3) Why chamois and Himalayan Tahr are underrated animals that you should consider hunting in New Zealand.
4) Where to go in the country for great hunting for red stag, tahr, elk, chamois, and fallow deer.
5) How to get to New Zealand from the United States and Canada.
Resources
Picture of the Himalayan Tahr I shot in New Zealand below.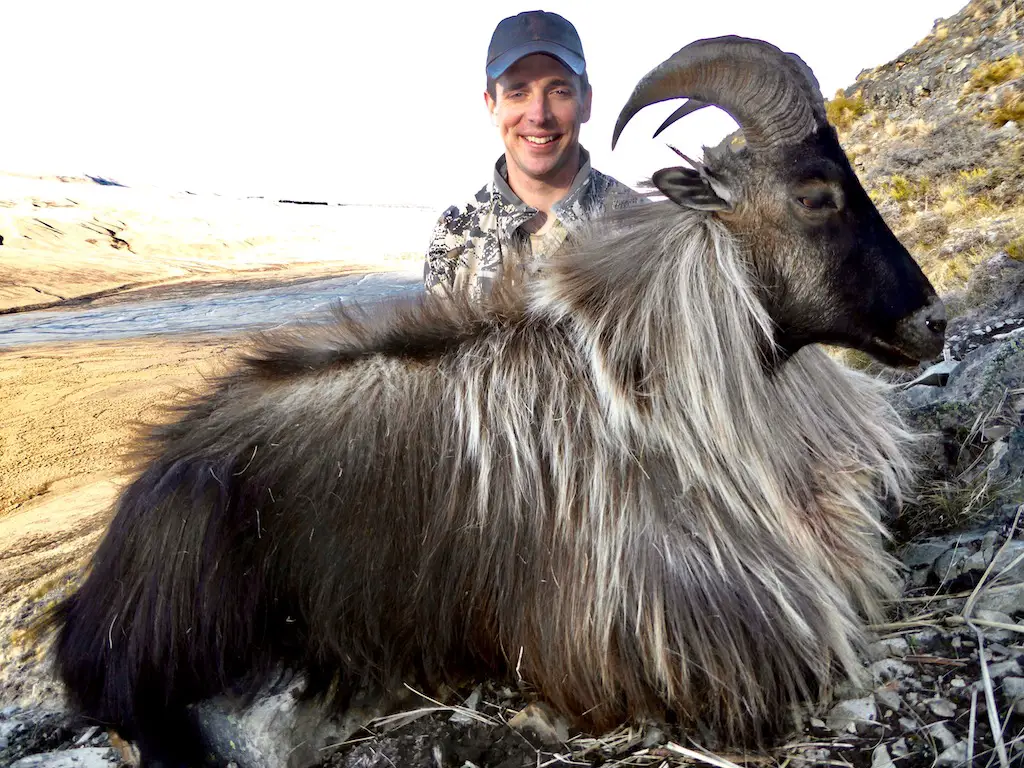 Sponsor
I founded Big Game Hunting Adventures specifically to pair hunters like YOU with great outfitters in Africa, Canada, and New Zealand. All the guys I work with are the real deal and will set YOU up with a great hunt. I'll had a very satisfying hunting adventure there back in 2018 and shot a MONSTER tahr (see photo above) and there's no reason why you can't do the same thing. I've hunted with some outstanding guides and outfitters all over the world, and the guy I work with in New Zealand is probably the most skilled out of the bunch (and that's saying something).
So, if you've always dreamed about a New Zealand hunting adventure for game like red stag, chamois, or tahr, then this is the outfitter you need to check out. Visit BigGameHuntingAdventures.com to learn more.
Subscribe