It's February and most (but not all) of the North American hunting seasons are in the rearview mirror now. The dead of winter is prime time for mountain lion hunting though, and that's what we're talking about on the show today.
We have a special guest for this episode: Josh Wilcox is a long time listener of The Big Game Hunting Podcast who tagged a mountain lion on a hunt with hounds in Colorado back in December. Josh is going to share the story of his hunt, share some lessons he learned along the way, and give a couple of pointers to those who are interested in going on a mountain lion hunt with hounds themselves at some point in the future. 
Show Sponsor: Head over to goHunt.com and sign up for an INSIDER membership to get the information YOU need to craft a plan to fulfill your dream hunt out west. Use promo code BIGGAMEHUNTER when you sign up to get $50 in store credit at their gear shop. 
Subscribe
Apple | iHeart | Overcast | Spotify | Stitcher
What We Covered
1) How Josh discovered The Big Game Hunting Podcast and what made him decide to go mountain lion hunting in Colorado.
2) Brief overview of his hunt.
3) How this hunt changed Josh's opinion of hunting big game using hounds.
4) What rifle, cartridge, and ammunition he used on his hunt and how it performed on that mountain lion.
5) Gear that Josh recommends using on a mountain lion hunt with hounds.
6) What he thought about mountain lion meat.
Show Sponsor
GoHunt has some of the most comprehensive information available anywhere on where to go to hunt iconic western animals (like mule deer, pronghorn, and elk). They specialize in providing information necessary on how to draw the necessary tag, and what hunting tactics work best in specific areas. I've used goHUNT for the past several years with great success and cannot recommend them highly enough. With their help, I've been able to find and draw "hidden gem" tags in several different states that there's no way I would have known about on my own.
Check them out at goHunt.com and Use the promo code "BIGGAMEHUNTER" when you sign up for a new INSIDER membership to get $50 in store credit at the goHUNT gear shop. So, not only will you get the most up to date western drawing odds, but you'll also get a discount on some good quality hunting gear to go along with it.
Resources
Below is a photo of Josh and his mountain lion.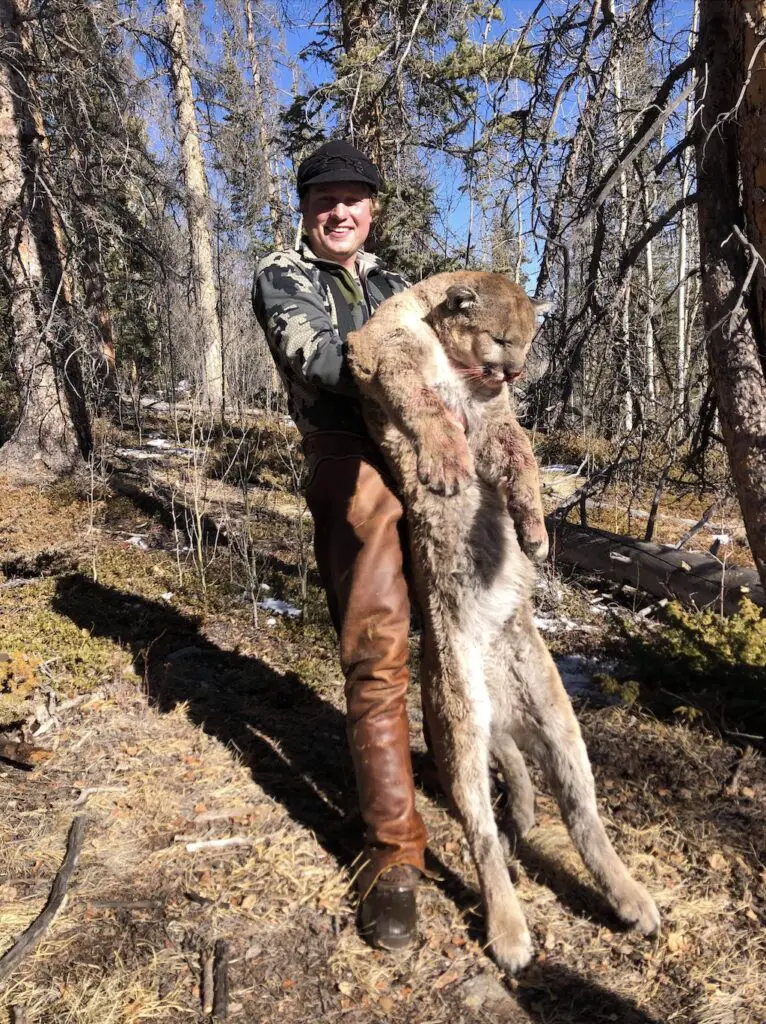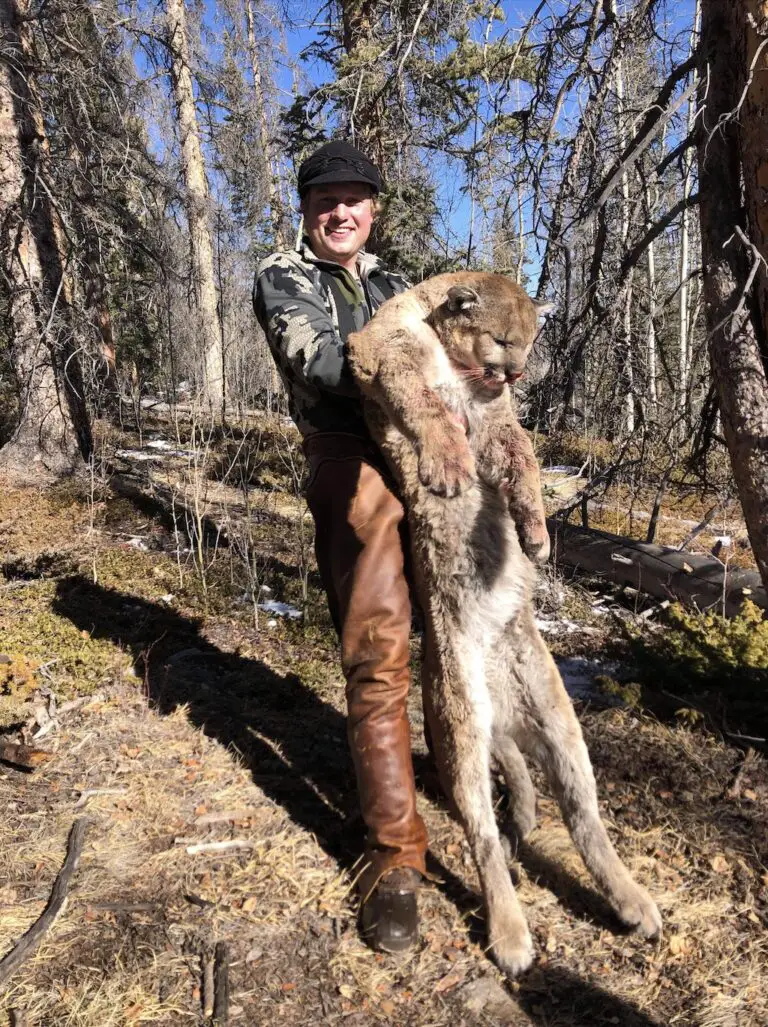 You can see the cat up in the tree at the very top of the photo below.