Bringing Back the Lions: International Hunters, Local Tribespeople, and the Miraculous Rescue of a Doomed Ecosystem in Mozambique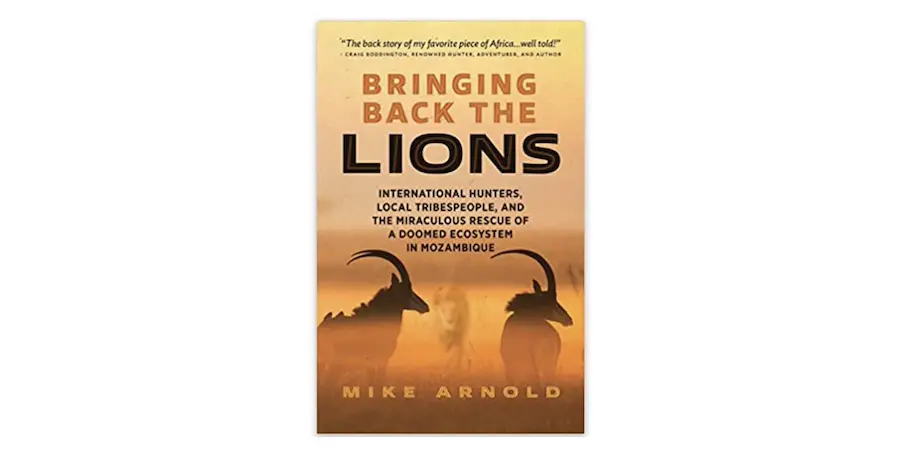 This book is the never-before-told story of the dream to set up camp in a vast African wasteland and return it to its former glory as one of the world's premier wildlands.
Outdoor writer Mike Arnold takes us on an impressionistic journey through Coutada 11, a once again magnificent natural area in Mozambique's Zambeze Delta. Mike leads us from its poached-out days as a source of bush meat for starving villagers and civil war military troops to the arrival in the early '90s of hunting outfitter Mark Haldane and his partners, on their often perilous, sometimes hilarious, travails to take the defiled and uninhabitable place and make it whole again.
Through Mike's encounters with Haldane and his crew of scientists, guides, and motor-cycle-riding poacher patrols; with local villagers who were an integral part from the beginning; and, of course, with the apex predators, birds, and game animals that 30 years ago no one could have imagined thriving in this locale, this book serves as proof that a small group of dedicated people can make all the difference, and dreams can come true.