Today, Dan Roland is back for another great hunting discussion on the Big Game Hunting Podcast. You may remember him from episode 84 when we talked about hunting brown and grizzly bear up in Alaska. Well, Dan has also been on a couple of Dall Sheep hunts in Alaska and the Yukon and we really get into the nitty gritty details of those hunts in this episode. So, if you've always dreamed about a sheep hunting adventure, then you'll love today's show.
Giveaway: I'm giving away 3 copies of Ryan Cleckner's book The Long Range Shooting Handbook to listeners of the show. To enter, subscribe to the Big Game Hunting Podcast, leave a rating and review on whatever podcast service you use, and share the show on social media. Email screenshots showing you completed those steps to [email protected].
Show Sponsor: GoHunt. Use promo code BIGGAMEHUNTER when you sign up to get $50 in store credit at their gear shop.
Feel free to email me at the address above with any feedback you have on the show as well as topic requests for future episodes.
Subscribe
Apple | Google | iHeart | Overcast | Spotify | Stitcher
What We Covered
1) Brief overview of Dan's sheep hunts.
2) Discussion of challenges he faced on each hunt and how he overcame them.
3) Challenges associated with finding a legal ram in Alaska.
4) Things he wished he knew before going on those hunts.
5) Discussion on the travel and logistics involved with hunting in Alaska and the Yukon.
6) Discussion on gear recommendations for those hunts.
7) About how much a Dall Sheep hunt costs.
Resources
You can connect with Dan on Instagram danroland67
Below is a photo of Dan with his Dall Sheep. Notice that the ram's right horn is broomed.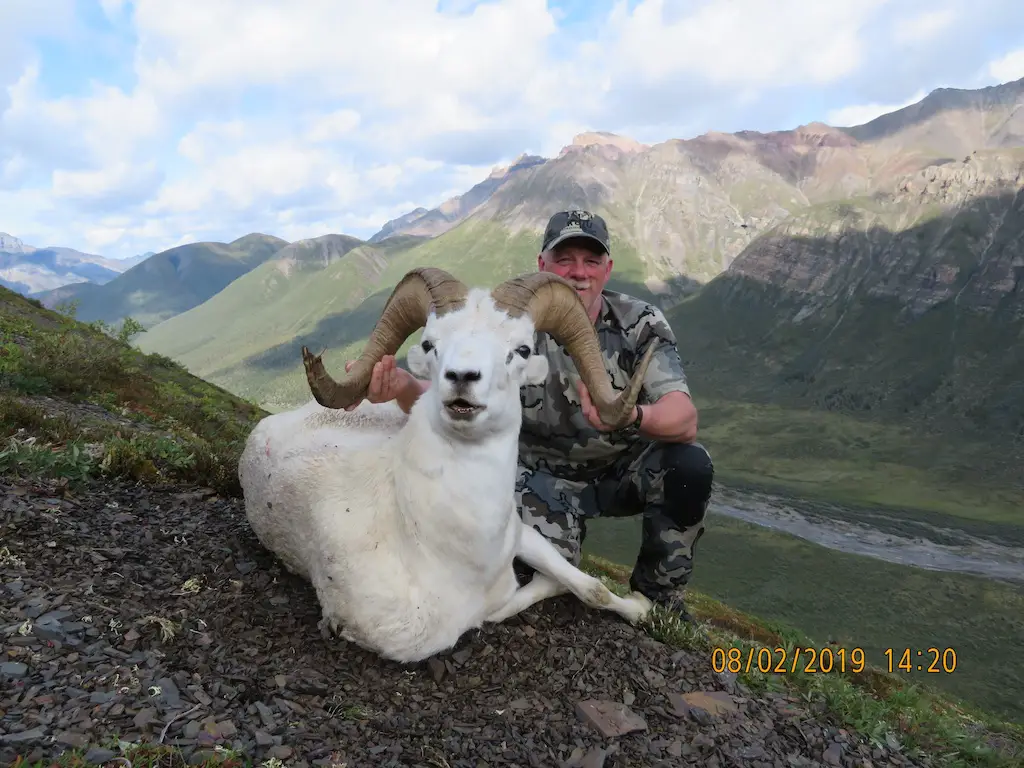 Subscribe