Today, we have a special guest on the show who knows a thing or two about making lemonade out of an unexpected gift of lemons from the world: Kendall Jones. She's the Texas Tech cheerleader that became the famous target of anti-hunter harassment as the result of an African safari back in 2014. As you'll learn here shortly, Kendall suffered through some other very painful times in the years following that famous hunt in Africa that weren't as nearly widely known. We talked about how she persevered through those struggles and what she's up to today.
Show sponsor: BigGameHuntingAdventures.com. Say you heard about Big Game Hunting Adventures through The Big Game Hunting Podcast for special pricing on your hunt!
Giveaway: I'm giving away 3 copies of Ryan Cleckner's book The Long Range Shooting Handbook to listeners of the show. To enter, subscribe to the Big Game Hunting Podcast, leave a rating and review on whatever podcast service you use, and share the show on social media. Email screenshots showing you completed those steps to [email protected].
Feel free to email me at the address above with any feedback you have on the show as well as topic requests for future episodes.
Subscribe
Apple | Google | iHeart | Overcast | Spotify | Stitcher
What We Covered
1) Overview of Kendall's hunting background and the hunt that made her famous.
2) How she dealt with harassment from anti-hunters.
3) How she persevered through the struggles following her famous 2014 hunt and the tragic death of her father in 2016.
4) What she's up to these days.
Resources
1) TheKendallJones.com – Kendall's Web Site
2) Kendall's Facebook, Instagram, & YouTube Pages
3) Learn more about Kendall, her story, and what she's been up to lately by watching the video below
4) Learn more about the positive effects of well regulated, sustainable trophy hunting here: Benefits of Hunting: Why Hunting Is Good For Wildlife
5) Follow Ivan Carter on Instagram. He's a long-time professional hunter from Zimbabwe and has done outstanding work in the name of conservation and sustainable hunting in Africa. Trust me: you'll learn A LOT if you give him a follow.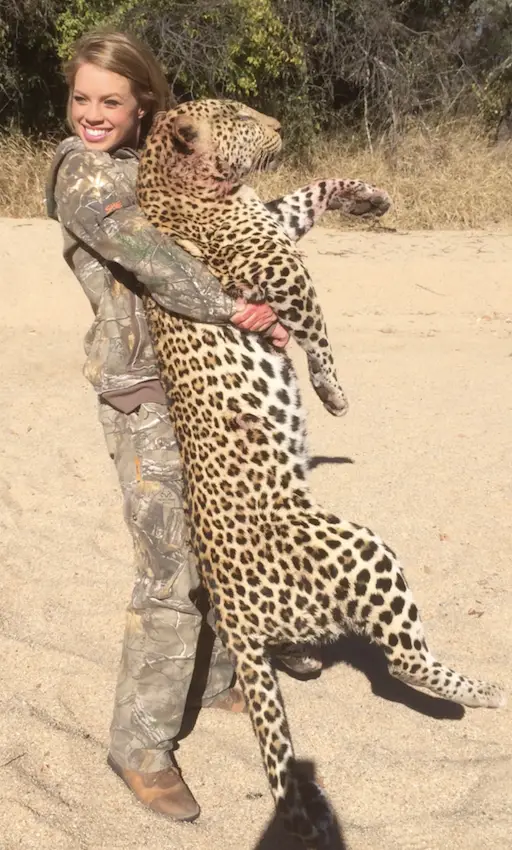 Sponsor
I founded Big Game Hunting Adventures specifically to pair hunters like YOU with great outfitters in Africa, Canada, and New Zealand. All the guys I work with are the real deal and will set you up with a great hunt. I'll be hunting with my South Africa outfitter this summer. This will be my 5th trip to Africa and I've been to Mozambique, Namibia, South Africa, and Zimbabwe. I've never had a bad hunt in Africa, but I can honestly say that these guys in South Africa are by far the best I've ever hunted with and I guarantee they'll treat you right. 
So, if you've always dreamed about an African hunting safari, then this is the outfitter you need to check out for both plains game and cape buffalo. I'll be having a great hunt there this summer with my dad and there's no reason why you can't either. Visit BigGameHuntingAdventures.com to learn more.
Subscribe