Subscribe
Apple | Google | iHeart | Spotify | Stitcher
This is the episode you've been looking for if you want to learn more about cape buffalo hunting. Kevin Robertson back on The Big Game Hunting Podcast again to kick off 2021! In this episode, Kevin provides a general overview of Cape buffalo: where they live, an overview of cape buffalo anatomy, why cape buffalo are so darn mean and tough, and how to evaluate a cape buffalo trophy, and much more. 
Show sponsor: Big Game Hunting Adventures. Say you heard about Big Game Hunting Adventures through The Big Game Hunting Podcast for special pricing on your hunt!
What We Covered
1) How Kevin first got interested in hunting cape buffalo.
2) A brief overview of cape buffalo: what they are, where they live, and their natural history.
3) Why Kevin thinks cape buffalo are so tough and bad tempered and how the rinderpest epidemic may factor into this.
4) How to evaluate a cape buffalo trophy and what changes he would make to the current record books.
5) How Kevin estimates the age of a cape buffalo.
6) Below are photos of the buffalo my father and I shot in 2012. Kevin estimates that my buffalo was 9 years old and that my dad's buffalo was 10.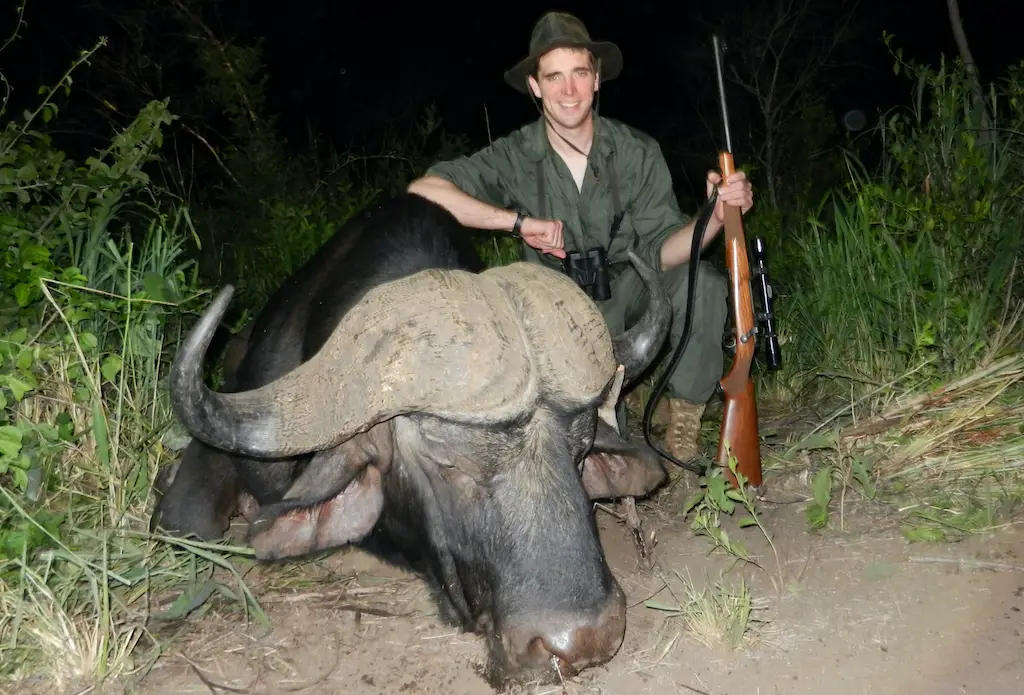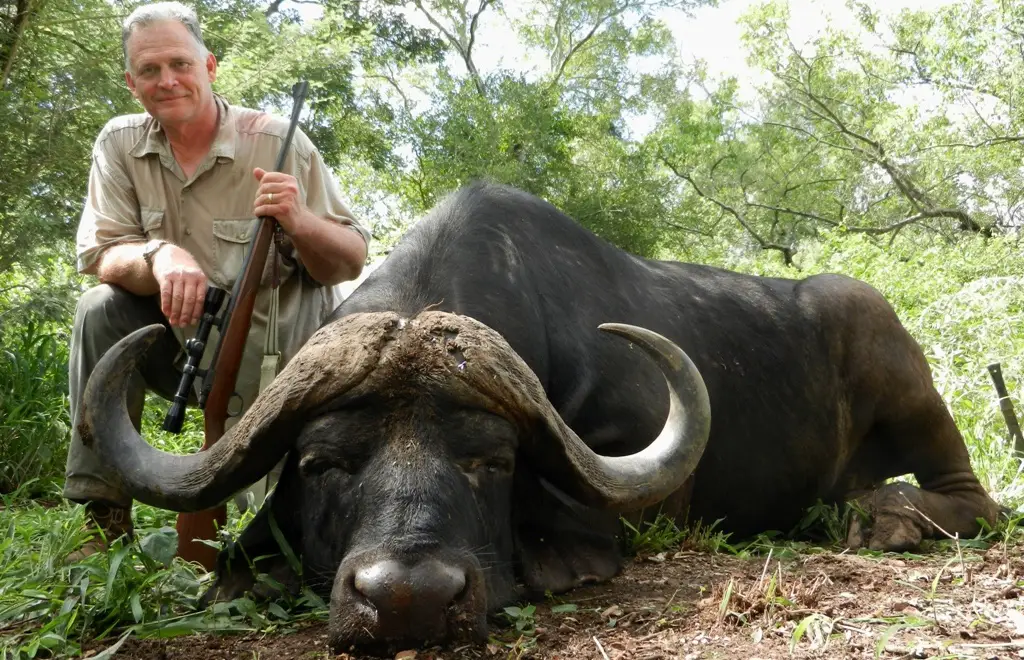 Resources
Africa's Most Dangerous. I highly recommend purchasing a copy of Africa's Most Dangerous if you think you might want to hunt cape buffalo one day. I purchased this book many years ago before my first buffalo hunt and I found it extremely helpful. This book is well written and easy to read and I've continued to use it as a reference to this day. If you're planning a buffalo hunt, or if you just want to learn more about cape buffalo and want a great "all in one" reference, you will not be disappointed with Africa's Most Dangerous.
Sponsor
I founded Big Game Hunting Adventures specifically to pair hunters like YOU with great outfitters in Africa. All the guys I work with are the real deal and will set you up with a great hunt. I'll be hunting with my South Africa outfitter next summer. This will be my 5th trip to Africa and I've been to Mozambique, Namibia, South Africa, and Zimbabwe. I've never had a bad hunt in Africa, but I can honestly say that these guys in South Africa are by far the best I've ever hunted with and I guarantee they'll treat you right. 
So, if you've always dreamed about an African safari, then this is the outfitter you need to check out for both plains game and cape buffalo hunting. I'll be having a great hunt there next summer with my dad and there's no reason why you can't either. Visit BigGameHuntingAdventures.com to learn more.