Subscribe
Apple | Google | iHeart | Spotify | Stitcher
Join me, the two podcast listeners who I hunted with in Africa, and 2 of our PHs for an informal "campfire style" discussion of the highlights of our safari in South Africa's Limpopo Province!
Subscribe to my Patreon channel to see video from this hunt before I release it elsewhere. Additionally, Patreon subscribers will hear about any potential future podcast hunts before the general public and will also receive first priority on available spots.
Message me through Patreon or email me at  [email protected] if you're interested in potentially joining me on a hunt in the future with some other podcast listeners.
Like we said a couple times on the podcast, don't wait to hunt in Africa if that's something you want to do. There's no guarantee that you'll have the time, money, or physical ability to hunt if you put things off for a year or two. As I record this, we actually have TWO slots remaining for hunts in August and September 2023. I'm also offering reduced pricing on those openings as well.
I won't be there to hunt with you, but you'll be hunting with Kobus, Christian, and/or Johan in that exact same area where Michael, Fernando, and I all hunted. And even though I wont be there in person, just like I did with Mike and Fernando, I'll also be available to you to help answer questions, sort out logistics, and just do everything possible to ensure your mind is at ease and that you have a fun trip. You can hunt plains game. You can hunt buffalo. You can hunt both if you'd like.
Email me [email protected] OR visit bestsafarihunt.com to learn a little bit more about these hunts (prices there do not reflect the discount I mentioned earlier). Make sure to state that you're a podcast listener and I'll give you a bonus above and beyond the regular discount if you book for 2023.
Below are a few photos from our hunt.
Fernando with his buffalo: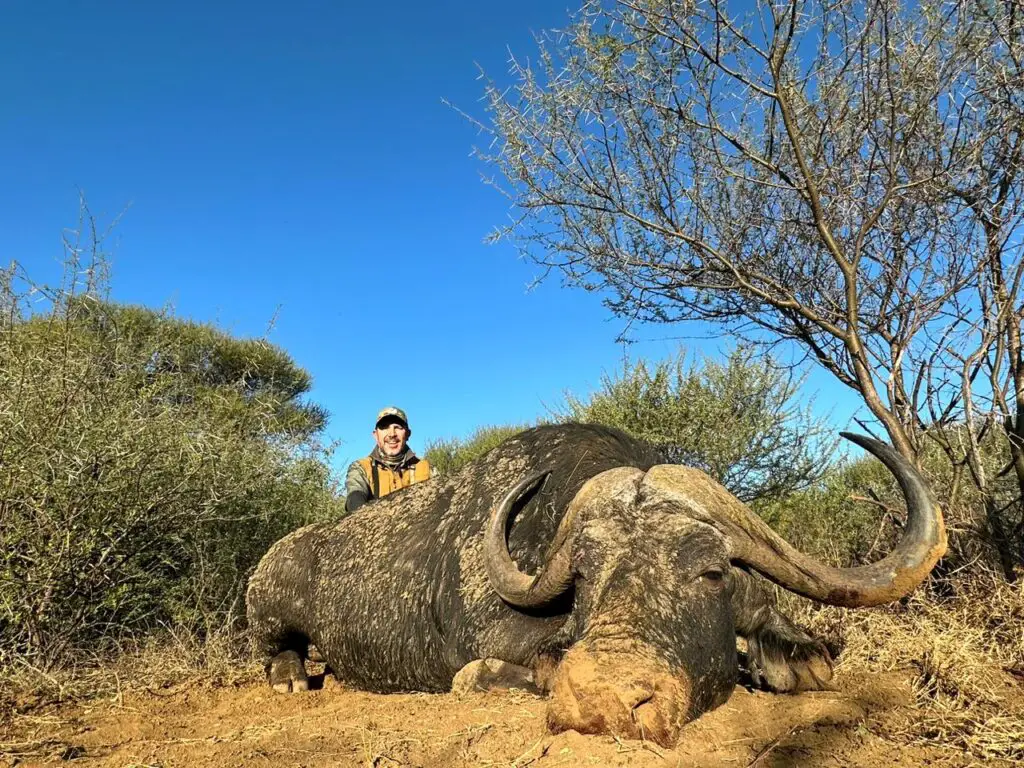 Johan, Michael, and I with Michael's buffalo: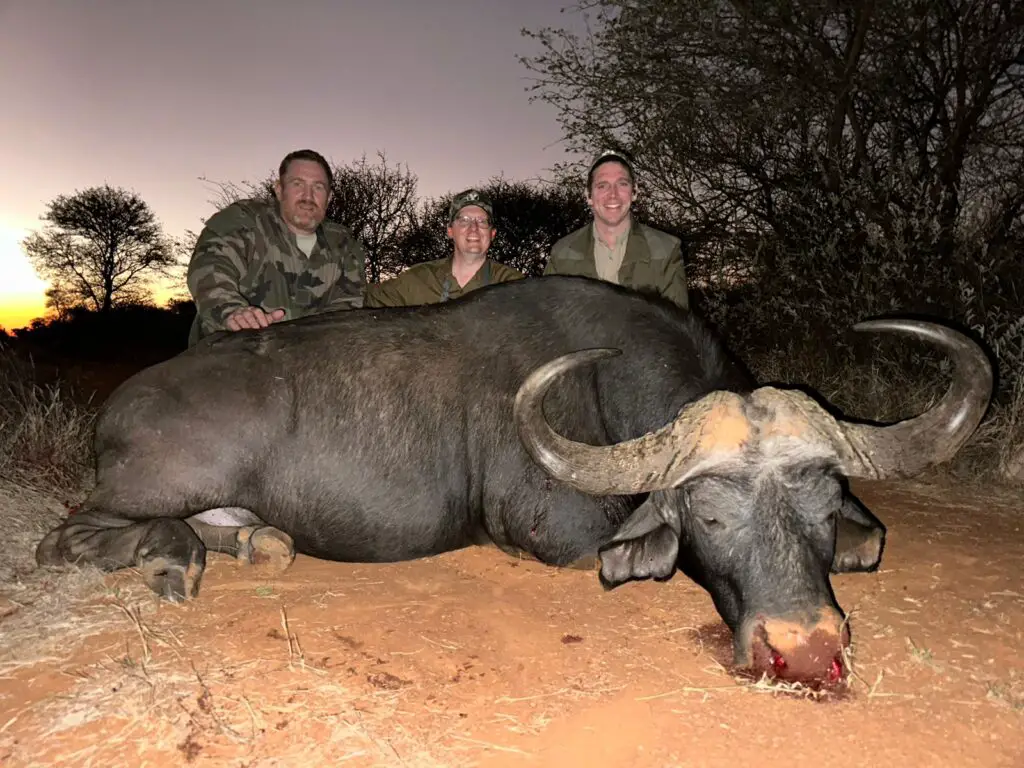 Me with my blue wildebeest: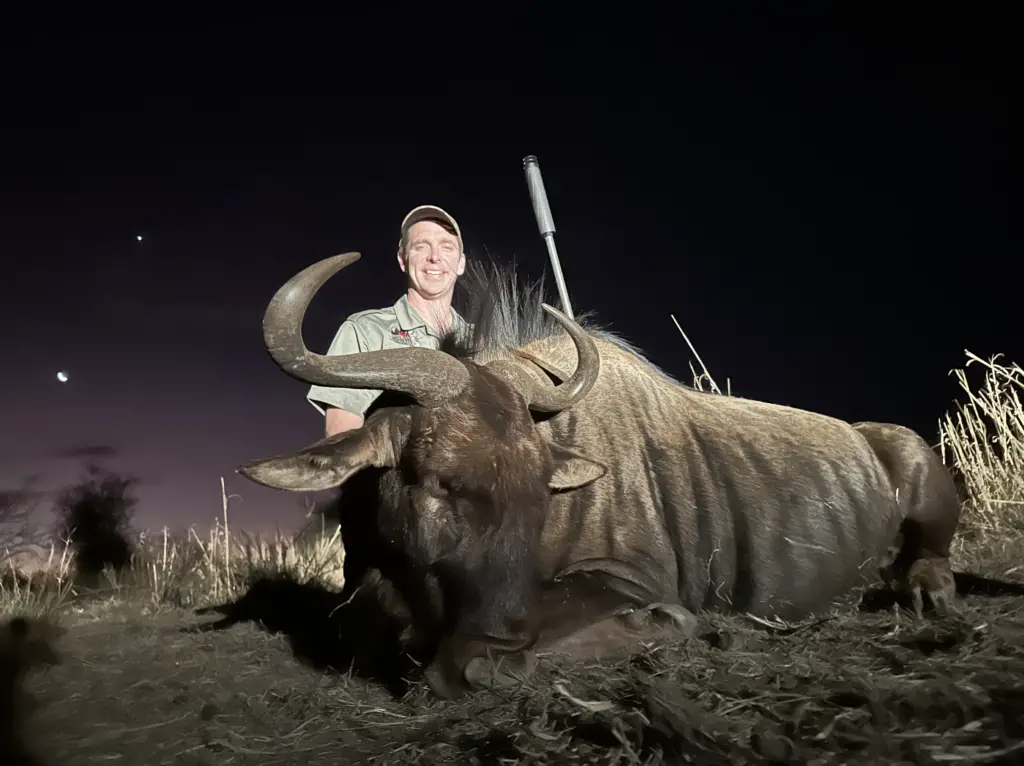 Kobus and Fernando with Fernando's sable: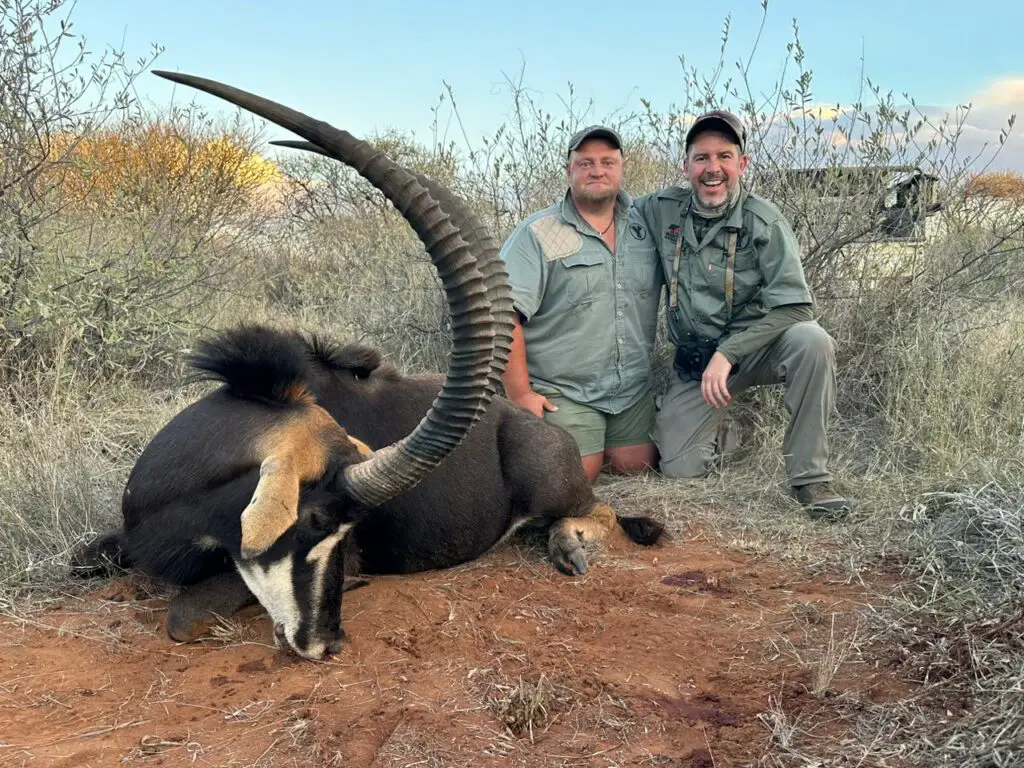 Michael with his nyala: