Check out this Sage & Braker bore snake review where I discuss my recent experiences and impressions of the Sage & Braker bore snake.
I was recently informed by my friend Fred (from FredBohm.com) that he had just started a company called Sage & Braker, which produces and gun cleaning supplies. He was interested in my opinion on them, so he sent me a 12 gauge Sage & Braker bore snake to test out on my shotgun. I've gotten a chance to test out the bore snake, so without further ado, here is my Sage & Braker bore snake review.
Note: some of the links below are affiliate links. This means I will earn a small commission (at no extra cost to you) if you make a purchase. This helps support the blog and allows me to continue to create free content that's useful to hunters like yourself. Thanks for your support.
I'm sure most of you are familiar with a typical bore snake. To use one, simply thread the pull cord down the barrel and pull the entire assembly through the bore. With the application of a little solvent, and a little elbow grease, you can quickly clean the bore of your firearm.
The Sage & Braker bore snake is very similar to the typical bore snakes available on the market today. However, there are a few characteristics that set it apart. First, the Sage & Braker bore snake is designed so that the user may simply unscrew the rope from the brush. This allows the user to perform some heavy duty cleaning on an especially dirty bore using just the brush. Reassembly is a snap: simply screw the two pieces back together and you've got a fully assembled bore snake again.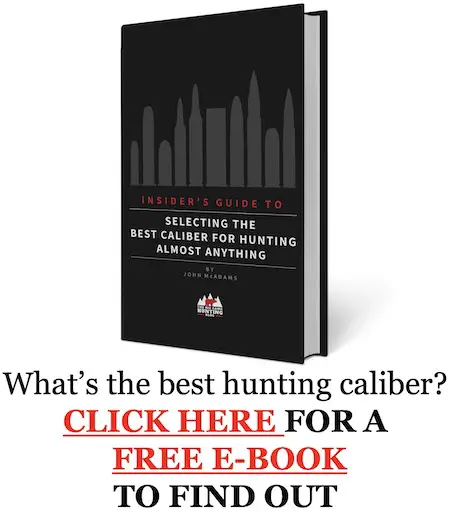 Because of this feature, the Sage & Braker bore snake is designed to be machine washable. Just unscrew the brush from the rope and drop the rope in the washing machine. This will prevent damage to either the brush or your washing machine.
The Sage & Braker bore snake also comes with a sturdy canvas carrying pouch. This allows for easy transport of the bore snake without having the wire brush getting caught on anything. It also helps protect the bore snake from any damage that may occur while it is not in use.
When I first received my Sage & Braker bore snake, I was very impressed by the quality of the craftsmanship that went into it. On their web site, they claim that every bore snake is hand crafted and inspected before shipping, which jives with my first impression of it.
Besides my initial impression of outstanding craftsmanship, my Sage & Braker bore snake was very easy to use and did a great job of cleaning my shotgun barrel. In fact, it was noticeably more effective than any other gun cleaning supplies that I've used. In order to use it, put some cleaning solvent (like Sage & Braker CLP) on the brush and/or the rope, then pull the bore snake through the barrel from bore to muzzle. Do that a couple of times and your barrel should be squeaky clean.
I used it on a shotgun that I thought was relatively clean. However, I was appalled by the amount of dirt and grime that came out of my barrel after just a few passes through with the Sage & Braker bore snake. With just a few minutes of cleaning, I was able to truly clean my shotgun and now is probably the cleanest it has been since it was brand new.
I consider the Sage & Braker bore cleaning kits an essential part of my gun cleaning kit now. To see what else I use, visit the link below.
9 Vital Items Every Gun Cleaning Kit Needs In 2019
If you want a Sage & Braker bore snake for yourself, head over to Amazon or directly to the Sage & Braker web site. These awesome bore snakes are available in appropriate sizes for every major pistol, rifle, and shotgun caliber or gauge. While they are a few dollars more expensive than traditional bore snakes, they provide a major improvement in performance, so you really get what you pay for here.
The first step in cleaning a gun is to have the proper gun cleaning tools. Along with a gun cleaning mat and CLP, a Sage & Braker bore snake is an essential piece of any gun cleaning kit. Considering how much better the Sage & Braker bore snake is, I'd say that is money well spent.
Rating
Affordability: 4/5
Availability: 3/5
Performance: 5/5
Reliability & Durability: 5/5
Size & Weight: 4/5
Overall: 4.2/5
Endorsement Disclosure: Per the guidelines of the Federal Trade Commission, the product reviewed here is an endorsement and I received compensation by "in-kind" payment to review the product.
Enjoy this Sage & Braker Bore Snake review? Please share it with your friends on Facebook and Twitter.
Make sure you follow The Big Game Hunting Blog on Facebook, Instagram, Twitter, and YouTube.