Check out this Harris bipod review where I discuss my recent experiences and impressions of my new S-BR Harris Bipod.
I recently received a S-BR Harris Bipod and mounted it to my Sig Sauer M400 FDE Enhanced rifle. I've owned my M400 for a couple of years now and I recently started looking for a quality bipod that easily attaches to my rifle in order to use out in the field when varmint hunting. Fortunately, the good folks at Mounting Solutions Plus, a manufacturer and distributor of firearm parts and accessories, were kind enough to send me one. I've taken the last couple of weeks to test out the bipod, so here is my Harris Bipod review.
Before we get started, I have an administrative note:
Some of the links below are affiliate links. This means I will earn a small commission (at no extra cost to you) if you make a purchase. This helps support the blog and allows me to continue to create free content that's useful to hunters like yourself. Thanks for your support.
Harris Bipods have a well deserved reputation for being some of the best quick-detach bipods available on the market today. The feature spring loaded legs that quickly fold down to provide a steady rest for shooting and back up for carrying or storage. Their legs have spring-return extensions, which allow them to be lengthened or shortened as appropriate. There is also a line of Harris Bipods that feature a swivel base, which allows the shooter to easily level the rifle on uneven ground.
One of the best features of a Harris Bipod is the fact that you can easily attach it to virtually any rifle with a quick-detach sling swivel. Harris Bipods have an attachment device that looks like a claw. Simply fit the claw over the quick-detach sling swivel and snugly tighten the screw located adjacent to the claw to ensure the Harris Bipod is securely attached to the rifle.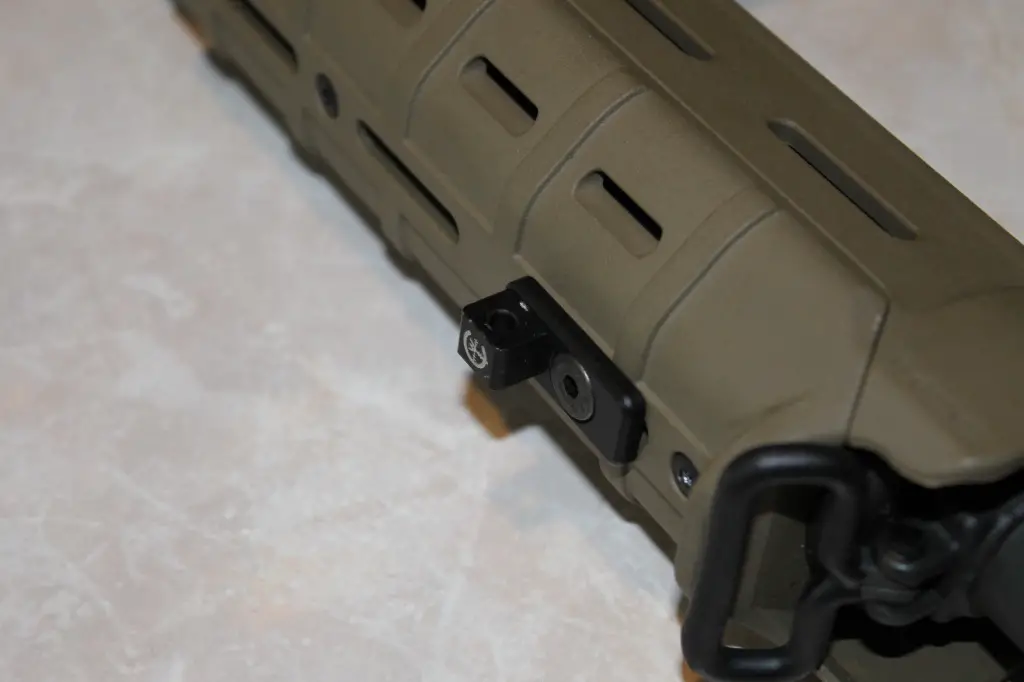 If you have a rifle with Magpul M.O.E. hand guards, but lacks a quick-detach sling swivel, there is a simple solution. Impact Weapons Components makes something called a "Mount-N-Slot Direct Attach Mount" that is designed to solve this very problem. It is basically a front quick-detach sling stud designed to fit a Magpul hand guard. Within just a few minutes, I was able to install it on my rifle without the need for any special tools. Once that was complete, installing my Harris Bipod was a snap.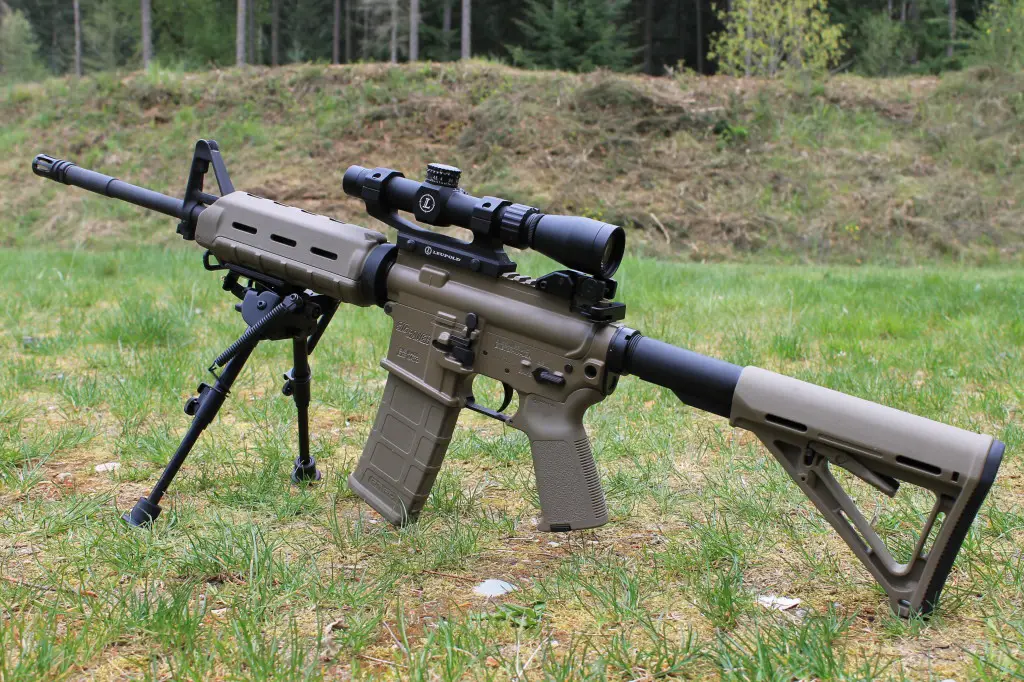 Since I have an S-BR (swivel, bench rest) model Harris Bipod, the legs are range 6″ to 9″ long when fully extended. This particular model bipod is best used for shooting from the prone in uneven terrain or from a bench rest. I found that the bipod fit me almost perfectly for shooting in the prone position as well as from a bench rest. However, as you can see in the photo below, the legs needed to be fully extended for my rifle to have enough ground clearance when loaded with a standard 30 round magazine.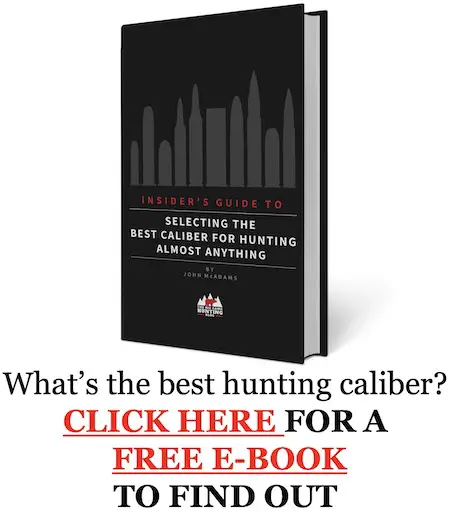 This won't be an issue for every firearm, or even on an AR style rifle using a smaller magazine, though it is something to keep in mind. Because this particular bipod is designed for use in the prone shooting position, even when fully extended, the legs are not long enough to use in any other shooting position, such as sitting or kneeling. Luckily, Harris makes several different model bipods with longer legs that are ideal for various different situations. It's just a matter of choosing the right Harris Bipod for your needs.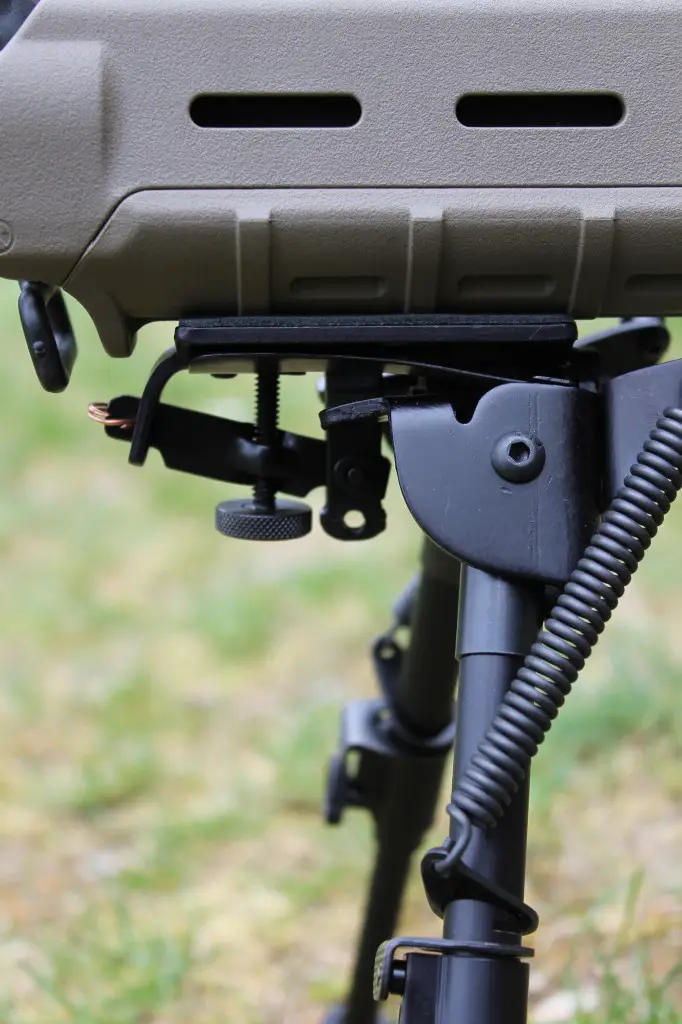 Another cool feature of Harris Bipods is the fact that even though they mount on the front sling swivel, they do not restrict your ability to mount a sling on the rifle. As you can see in the photo below, there is a place to attach your sling to the bipod itself.Using a Harris Bipod is also pretty easy. The legs are spring loaded and fold forward for storage. Just pull straight down and back to extend the legs for use. The legs will lock into place when fully extended. To retract the legs, push on the button located midway up each leg on the front side (in the photo above). This will cause the legs to quickly fully retract. With a little practice, you can get set up in a matter of seconds.
I was impressed with the quality of my Harris Bipod: they are made in the USA and come with a limited lifetime warranty. I shot my M400 pretty extensively with the bipod attached and it provided a stable rest without changing the zero of the rifle or adversely affecting its accuracy. Retailing for around $100 (depending on the model), Harris Bipods aren't exactly cheap, but you really get what you pay for. It perfectly suits my needs as a hunter and I cannot recommend them highly enough to other hunters and shooters.
Rating
Affordability: 3/5
Availability: 5/5
Performance: 5/5
Reliability & Durability: 5/5
Size & Weight: 4/5
Overall: 4.4/5
Endorsement Disclosure: Per the guidelines of the Federal Trade Commission, the product reviewed here is an endorsement and I received compensation by "in-kind" payment to review the product.
Enjoy my Harris Bipod review? Please share it with your friends on Facebook and Twitter.
Make sure you follow The Big Game Hunting Blog on Facebook, Instagram, Twitter, and YouTube.