In this article, I'll discuss some questions you should ask when choosing a prospective outfitter. While the majority of outfitters are honest brokers, hunting with a dishonest or unethical outfitter can make for an expensive and exasperating safari. More than a few hunters have had their entire experience completely ruined by hunting with a bad outfitter. However, regardless of whether you plan on hunting in Africa, Canada, New Zealand, or somewhere else, asking the right questions before you book will greatly assist in identifying an unscrupulous outfitter and make for an even more enjoyable experience with an honest outfitter.
May I have a written price list? Any honest outfitter will be perfectly happy to provide you with a written price list upon request. Even if you are purchasing a "package" deal or booking a cancellation hunt, a written price list will assist you in identifying additional animals to hunt outside of the package, but at the same time provide a concrete amount of money you can expect in a refund if you fail to take one of the animals in the package. It will also help you identifying extra expenses that you might not have thought of such as transportation to and from the hunting area as well as dipping, packing and shipping trophies.
Where exactly will we be hunting? Many outfitters have the rights to hunt on multiple concessions. In this case, you could potentially be hunting for a couple of different species on one concession, but have to move somewhere else to hunt an additional species. While this is not a necessarily a problem, it is better to know in advance that you may have to make a 3 hour drive to hunt zebra, for instance. If you must travel between concessions, make sure you know if the outfitter is charging the hunting daily rate or a lower, non-hunting daily rate for the travel time. Additionally, make sure you identify ahead of time how much, the outfitter charges for transportation between hunting areas.
Who will be my Professional Hunter (PH) on this hunt? Sometimes the person you have most of your communication with prior to booking the hunt is not the actual person who will be guiding you on your safari. During the peak of the hunting season, outfitters may hire additional PHs to guide clients on hunts on their concession. Make sure you identify ahead of time if this is the case and if so, how much experience the PH that will be guiding you has hunting on that particular piece of property. I hunted in Zimbabwe with a PH who was brought in as additional help during my safari. However, he had hunted that area before and knew it very well. If the PH is brand new to that area, even if he is a very skilled hunter, that can potentially hurt your chances of success since he does not have the intimate knowledge of the area that someone who had spent years there would.
Exactly when and how do you expect payment for the hunt? Every outfitter has different expectations when it comes to the method and timing of payment. Some require the hunt to be paid in full prior to the start of the hunt, some settle accounts after the last day of hunting. Some outfitters will accept traveler's cheques or credit cards while others want cash or a bank wire. My personal preference is to pay for the daily rates up front through a bank wire and then carry cash or traveler's cheques to cover the balance. You are taking a risk by paying for the entire hunt up front with an outfitter that you do not know very well because you are then at the mercy of the outfitter to refund your money in the event that you do not take all of the animals you pay for. Yes, people do it all the time, but just be aware of the risk you are taking and balance that with the convenience of not having to carry a bunch of cash or traveler's cheques on the hunt.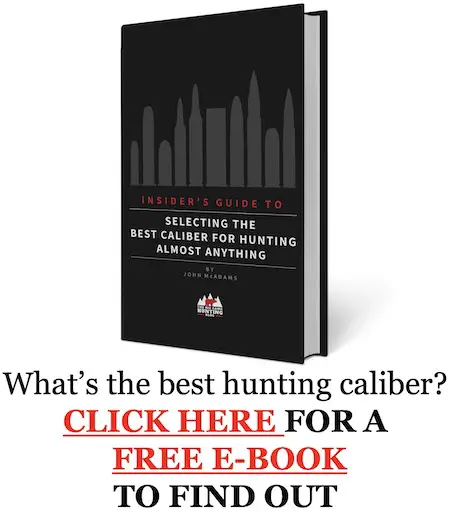 What is your typical success rate? This is an important question that good outfitters are not afraid to answer honestly. Nobody has a 100% success rate and not every animal taken will make the SCI Record Book. Also keep in mind that the photos that outfitters place on their websites and brochures are the best examples of trophy size and are not necessarily indicative of the average animals on the concession. Just because the new # 1 SCI kudu was taken there last year doesn't necessarily mean that you are guaranteed of a gigantic kudu on your hunt. That being said, most well run outfitters have very high success rates; just make sure you have realistic expectations based off of your conversation with the outfitter as well as their references. However, be very wary if they refuse to give you their past success rates.
What rifle cartridge and ammunition do you recommend I use? An experienced outfitter will have a great idea of what sort of opportunities hunters are likely to encounter with them. The outfitter wants you to have a great hunt, so they'll do everything possible to set you up for success. Some outfitters won't have any issue with you bringing your 6.5 Creedmoor, but depending on what and where you'll be hunting, others will recommend bringing something more powerful like a .30-06 Springfield or a .338 Win Mag. Bottom line: if your outfitter recommends using a certain cartridge or type of ammunition, ignore their advice at your own peril. This is especially true when you want to use a truly borderline cartridge for the job at hand (like a .45-70 for cape buffalo hunting).
One of the keys to a successful safari is to ensure that you have an open dialogue with your outfitter prior to the trip. The vast majority of outfitters are honest people who want you to have a good time. Remember, they are getting paid to make sure you have a fun and successful hunt so that you to return to hunt with them again and give them a good referral to other prospective customers. Most of the disagreements that come up between a hunter and an outfitter are the result of miscommunication and misunderstanding. If you communicate your questions and concerns beforehand, it will help you identify a potentially dishonest outfitter and eliminate most problems down the road with a good outfitter.
For what it's worth, a hunt in Africa made the cut for my holiday gift recommendations. To see what other stuff is on the list, check out the following article:
Awesome Holiday Gifts For Hunters
Enjoy this article discussing the extra questions you should ask your outfitter before an African safari hunt? Please share it with your friends on Facebook and Twitter.
Make sure you follow The Big Game Hunting Blog on Facebook, Instagram, Twitter, and YouTube.