Are you a hunter looking for some good book recommendations? Well, here are 33 of the best hunting books ever written. 
I love to read and I love to hunt. So, I decided to put together a list of my choices for the best hunting books of all-time, which are all great reads!
From tales of hunting in Africa by Boddington, Hemingway, and Rurak, to discussions of hunting ethics and fair chase, to instructional books that can help you become a better hunter, to books full of wild game recipes developed by some of the best chefs in the business, I can virtually guarantee that there is something for everyone on this list of the best books for hunters regardless of whether you're a veteran of my trips afield or a first time hunter.
Feel free to use the links below to jump to the section of this article you're most interested in.
Best Hunting Stories
Best "How To" Hunting Books
Best Hunting Books On Ethics & Conservation
Best Hunting Cook Books
Best Africa Hunting Books

Note: the links below to Amazon are affiliate links. This means I will earn a small commission (at no extra cost to you) if you make a purchase. This helps support the blog and allows me to continue to create free content that's useful to hunters like yourself. Thanks for your support.
General Hunting Stories

Meat Eater by Steven Rinella
Steve Rinella is a prominent voice in the new generation of hunters (no disrespect at all to Hemingway, Faulkner, Capstick, Boddington, or Ruark) and Meat Eater tells the story of his growth and development as a hunter in a very direct and down to earth manner that most readers will appreciate. This is a great hunting book full of interesting historical tidbits, riveting stories, and compelling discussions on hunting ethics that's well worth your time to read.
Greatest Hunting Stories Ever Told 29 Unforgettable Tales edited by Lamar Underwood
Though it has a pretty bold title, with short stories by Ernest Hemingway, William Faulkner, Ivan Turgenev, Thomas McGuane, Vance Bourjaily, Patrick O'Brian, Robert Ruark, Jack O'Connor, and Teddy Roosevelt, the book does a very good job of living up to expectations. Not only does it contain some magnificent and entertaining hunting stories ranging from wild Alaskan adventures for moose to mornings hunting ducks down south, but it also really make you think about what hunting means to us as human beings and were we've come from.
BUY THE GREATEST HUNTING STORIES EVER TOLD HERE
The Old Man and The Boy by Robert Ruark
Compiled from a series of autobiographical articles Robert Ruark wrote for Field & Stream about his outdoor adventures with his grandfathers as a boy, The Old Man and the Boy is a heartwarming book full of life lessons Ruark learned from his grandfathers. This may be my most favorite hunting book of all-time and reading it brings back good memories I have of learning about nature with my father and grandfather as a young boy. The Old Man and the Boy is full of wisdom and is a must read for any young man or woman getting introduced to the outdoors.
BUY THE OLD MAN AND THE BOY HERE
If You Didn't Bring Jerky, What Did I Just Eat: Misadventures in Hunting, Fishing, and the Wilds of Suburbia by Bill Heavey
While hunting is a serious venture, it's also supposed to be fun and you can't take yourself too seriously. In "If You Didn't Bring Jerky", outdoor writer Bill Heavey does an excellent job of showing the lighter side of hunting by telling stories of his misadventures in the woods. His tales should be familiar to just about any hunter and should serve as a reminder that no matter how good of a hunter or sportsman you may be, everybody has done some things out in the woods that they don't necessarily brag about to their friends.
BUY IF YOU DIDN'T BRING JERKEY, WHAT DID I JUST EAT HERE
The Cascade Killer by Rob Phillips
The Cascade Killer is a gripping and entertaining novel that takes place in the Cascade Mountains of central Washington. Written from the perspective of a veteran Washington Department of Fish and Wildlife game warden, this book is a criminal thriller and a murder mystery, but with a unique outdoor twist. The story begins when two spring bear hunters find human remains inside the stomach of a bear they harvested.
It soon becomes clear that a serial killer is murdering women in the area and disposing of their bodies in the mountains. You'll be on the edge of your seat as the police struggle to unwind the mystery and identify the killer before he strikes again. If you're looking for an enjoyable read out in deer camp or for just sitting next to your fireplace, then The Cascade Killer is a definite winner. The author is clearly an experienced outdoorsman himself and the story feels both authentic and realistic.
The Man Eaters of Kumaon by Jim Corbett
It takes a particular set of skills to successfully hunt predators and Jim Corbett is widely regarded as one of the most proficient hunters of big cats in recorded history. His book The Man Eaters of Kumaon documents his pursuits of man eating tigers and leopards in India and shows the incredible attention to detail, patience, and persistence he needed in these endeavors. Though Corbett is well known for his success as a hunter, he also gained an incredible appreciation for tigers and used the knowledge he gained from hunting them for so many years to study and help promote wildlife conservation in India. Indeed, his conservation work and efforts to create the tiger reserve now known as Jim Corbett National Park may well be his most lasting achievements.
BUY THE MAN EATERS OF KUMAON HERE
The Hatchet by Gary Paulsen
While The Hatchet is more of a survival and a coming of age tale than a "pure" hunting book, it's still a fascinating story of a boy using his wits and his hatchet to survive for weeks alone in the remote Canadian wilderness. Written from the perspective of a young adult, The Hatchet is also written for younger readers, making it another great novel for a young hunter (both boys and girls) who loves hunting and the outdoors.
"How To" Hunting Books
The Complete Guide to Hunting, Butchering, and Cooking Wild Game: Volume 1: Big Game and Volume 2: Small Game and Fowl by Steven Rinella
Even if you're a really experienced and skilled hunter, I guarantee that The Complete Guide to Hunting, Butchering, and Cooking Wild Game series of books will have some useful information for you. I've read a bunch of hunting books and I've never seen one as well written and comprehensive as these. Written by Steve Rinella with input from some friends and colleagues that he considers "experts" in hunting various species of North American game, these books have lots of useful information about hunting just about every species of game you'll find in North America from Florida to Alaska.
They also contain a wealth of knowledge regarding hunting tactics, gear recommendations, how to butcher game, and a number of tasty wild game recipes. Volume 1 focuses on big game and Volume 2 provides the same type of information for small game and fowl. Especially considering the quality of information they contain, these books are very reasonably priced and I can assure you that you will consider the cost of these books as money well spent regardless of your hunting knowledge base.
BUY THE COMPLETE GUIDE TO HUNTING WILD GAME VOLUME 1 HERE
BUY THE COMPLETE GUIDE TO HUNTING WILD GAME VOLUME 2 HERE
The Perfect Shot, North America: Shot Placement for North American Big Game by Craig Boddington
Written in a similar manner to Kevin Robertson's books, Craig Boddington penned this outstanding reference as a reference for shot placement on North American big game. Each chapter focuses on a specific species (whitetail deer, mule deer, moose, elk, etc.) and contains general information on the animal, how they are typically hunted, judging trophy quality, recommended guns and bullets, and (of course) recommended shot placement. Illustrated with good quality photographs, the shot placement diagrams are very useful and Boddington also provides plenty of good commentary discussing exactly why you should take certain shots on certain animals in a given situation. Additionally, you can also buy a pocket sized mini-edition of The Perfect Shot containing only the shot placement diagrams to use as a reference on your hunt.
BUY THE PERFECT SHOT, NORTH AMERICA HERE
BUY THE PERFECT SHOT, NORTH AMERICA MINI-EDITION HERE
Mapping Trophy Bucks by Brad Herndon
With the proliferation of good quality maps and satellite imagery available online, "desk" or "e-scouting" is becoming more and more popular as a way to identify quality hunting areas without setting foot outside your home. However, even the best quality maps and aerial photography are useless if you don't know how to "read" them correctly. That's where Mapping Trophy Bucks by Brad Herndon comes in. He distills the knowledge gained from decades of careful study and trial and error on the ground into an easy to read book explaining exactly how to use maps to find the best places to deer hunt. While this book won't eliminate the need to get in the woods and actually see things with your own eyes, Mapping Trophy Bucks will give you a much better idea of where you should be looking to find big bucks. Don't look for a new deer hunting location without reading this hunting book first! All deer hunters should definitely read this book regardless of whether they're hunting on private land or public lands!
The Long Range Shooting Handbook by Ryan Cleckner
Though it's not really a traditional hunting book per se, the Long Range Shooting Handbook does a great job articulating the principles of long range shooting in a simple and easy to understand manner. Ryan Cleckner is a former US Army Ranger with extensive combat experience overseas and he shares a great deal of hard earned advice in this book.
Ryan is also an excellent instructor, so I can virtually guarantee that, regardless of your shooting or hunting experience, you'll learn a great deal from this book and take your marksmanship to the next level if you internalize the lessons it contains. I don't say this lightly: I'm a relatively experienced shooter and hunter, but I bought this book, took the information Ryan provides to heart, and it literally changed my life and helped me dramatically improve my shooting abilities (both at the range and out hunting). So, if you want to improve your shooting abilities while you're afield, then you really need to read this book.
BUY THE LONG RANGE SHOOTING HANDBOOK HERE
Hunting Big Mule Deer by Robby Denning
Robby Denning has done for mule deer hunting what Brad Herndon did for whitetail deer hunting. Hunting Big Mule Deer is a comprehensive guide of everything you'll need to find and harvest mature mule deer bucks: a general overview of the best mule deer destinations on private as well as public land in the USA, how to identify good deer habitat from afar, the ins and outs of "boots on the ground" scouting, gear recommendations, hunting techniques tailored for various types of terrain, and much more. Regardless of whether you're a brand new mule deer hunter or a veteran who is looking for some tips on how to "up your game", Hunting Big Mule Deer is the perfect resource for you. Make sure you read this book as part of your preparations for mule deer season!
BUY HUNTING BIG MULE DEER HERE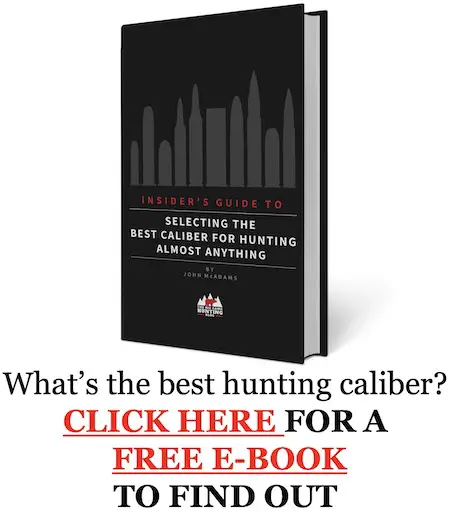 Conservation and Hunting Ethics
Beyond Fair Chase: The Ethic and Tradition of Hunting by Jim Posewitz
Sometimes a small book is packed full of important information and lessons. That's exactly what Beyond Fair Chase: The Ethic and Tradition of Hunting is: it's not a long hunting book, but Montana conservation advocate Posewitz delivers some heavy hitting messages that will really make you stop and think about how to define ethical hunting. This is definitely one of those books you'll read over and over again and pick up something new each time.
A Sand County Almanac by Aldo Leopold
Even though this book has been in print for over 60 years, Leopold's words still ring true today. There is a reason why A Sand County Almanac is widely regarded as one of the most important and influential pieces of conservation literature ever written. This book is a must read for any hunter, both in the United States and elsewhere in the world.
BUY A SAND COUNTY ALMANAC HERE
In Defense of Hunting: Yesterday and Today by James Swan
James Swan builds an eloquent and well reasoned case in defense of hunting on historical, moral, philosophical, and ecological grounds. In fact, he does a much better job of defending hunting than I ever could. You'll see what I mean once you read it.
BUY IN DEFENSE OF HUNTING HERE
Meditations on Hunting by Jose Ortega y Gasset
Not many philosophers have devoted their time to studying hunting. Jose Ortega y Gasset is a notable exception, which makes his book that much more influential. Mediations on Hunting may be one of the most quoted hunting books of all-time, and for good reason: it's a true classic discussing hunting ethics that haven't changed much since this book was written in the early 1900s.

BUY MEDITATIONS ON HUNTING HERE
Wild Game Cook Books
The MeatEater Fish And Game Cookbook by Steven Rinella
There's no better way to cap off a successful hunt than a great home cooked meal made from the fruits of your hunt. However, wild game sometimes gets a bad reputation because hunters improperly handle or cook their meat. Written in a manner similar to his immensely successful guides to hunting wild game discussed earlier in this article, Steven Rinella has done a great job in this book of providing step-by-step instructions on how to break down and cook the most popular species of North American game and fish. While this book is written specifically for new hunters, it's full of great information that even veterans of many years afield will find useful.
BUY THE MEATEATER COOKBOOK HERE
Buck Buck Moose, Duck Duck, Goose  and Hunt, Gather, Cook: Finding the Forgotten Feast by Hank Shaw
You can't have a discussion on hunting books and wild game without mentioning Hank Shaw. One of the leaders in the "wild foods" renaissance sweeping North America, Shaw's books are among the best sources of information on wild game recipes you can find anywhere regardless of whether you enjoy bowhunting for elk in the high country of Colorado, fly fishing in the rivers of Montana, or hunting deer in the forests of New York. If you're looking for a good hunting book on how to find, prepare, and cook wild game, fish, fowl, or edible flora, then you need to read one of Hank Shaw's books.
After the Hunt: Louisiana's Authoritative Collection of Wild Game and Game Fish Cookery by Chef John Folse
Written by Chef John Folse, a renowned chef from Louisiana, this book contains over 500 recipes covering a wide variety of mammals, fowl, and fish. In addition to recipes for animals that you'd expect in a wild game cook book like deer, wild hog, rabbit, duck, goose, quail and pheasant, you can also live on the wild side and try some recipes for other animals like armadillo, nutria, opossum, and raccoon. Though the wild game recipes are the focus of the book, After the Hunt also has many chapters of interesting background information regarding the history of hunting.
Africa Hunting Books
Death In The Long Grass by Peter Hathaway Capstick
Writers have spilled much ink over the years telling stories about the dangers that lurk in bush of Africa. Though this book is not really anything new in that regard, the fact that all the stories in it actually happened either to Capstick himself or to one of his colleagues makes those deadly tales of Africa all the more chilling.
While many of the stories feature the "usual suspects" like lion, elephant, hippopotamus, crocodile, and buffalo, some of my favorite stores were actually about animals that the average person doesn't necessarily think about when they picture dangerous game in Africa. Written in a very colorful and entertaining matter, Death in the Long Grass is a great book to read while relaxing in the comfort and safety of your own home. Read this book in wild of Africa at your own risk though, unless you want to be jumping out of your skin at every sound you hear during the night…
BUY DEATH IN THE LONG GRASS HERE
Green Hills of Africa by Ernest Hemingway
No list of the best hunting books would be complete without a contribution from Ernest Hemingway. Chronicling his 1933 safari in East Africa, Green Hills of Africa, was one of the original pieces of literature about hunting in Africa that captured the imagination of the American hunter in a way that no other writer had since Theodore Roosevelt's African Game Trails. In Green Hills of Africa, Hemingway describes the beauty and ferocity of the continent in a way that no other writer could. Not surprisingly, it's considered one of the best hunting books ever written.
BUY GREEN HILLS OF AFRICA HERE
African Rifles and Cartridges by John Taylor
With all due respect to men like Boddington and Capstick, few writers have as much real world experience with hunting in Africa as John Taylor accumulated over the decades he spent in the Dark Continent. Not only was he a fantastic writer and story teller, but Taylor was also a bona fide technical expert on how the rifles and cartridges of that time period performed on the major species of game in Africa. This book is a must read for anyone who enjoys reading about guns as well as those who just wants to learn more about hunting Africa in general.
BUY AFRICAN RIFLES AND CARTRIDGES HERE
The Perfect Shot II by Kevin Robertson
Long-time professional hunter and veterinarian Kevin "Doctari" Robertson may be Africa's foremost expert on animal anatomy and terminal ballistics and he put that knowledge to good use in all of his works. The Perfect Shot is widely regarded as one of the most comprehensive books on shot placement on African game ever written and also contains excellent information on bullet and cartridge selection, practical ballistics, and lots of generally "good to know" information for an African safari. Not surprisingly, it is one of the best selling books ever from Safari Press.
While the original edition of The Perfect Shot is out of print (and therefore difficult to find), Robertson has since written an updated version with information on more species and reflects advances in bullet technology since he wrote the first edition. You may also purchase a pocket sized mini-edition of The Perfect Shot that only contains the shot placement diagrams to bring along with you as a reference on your hunt. Regardless of whether you're a veteran of many African safaris or preparing for your first trip over there, I cannot recommend his books highly enough.
BUY THE PERFECT SHOT MINI-EDITION HERE
Tracks Across Africa by Craig Boddington
One of the things I appreciated the most about Tracks Across Africa was the fact that it is one of the few hunting books I've ever read that chronicles stories about hunts in some of Africa's lesser known hunting destinations. Don't get me wrong: I love hearing about hunting safaris in Tanzania, Namibia, South Africa, and Zimbabwe, but it's also nice to read about other things as well.
So, if you're want to hear about hunting Mountain Nyala in Ethiopia, Bongo in the Central African Republic, Auodad in their native habitat in Chad, or Roan in Cameroon, then Tracks Across Africa is the book for you. Boddington also sprinkled in stories about hunting some of the more common animals and African destinations as well, so don't worry, you can still hear about hunting kudu, springbok, and Cape Buffalo too. Filled with top notch photographs of the game and scenery he encountered on these adventures, Tracks Across Africa is a great hunting book for anyone who enjoys reading about Africa.
Africa's Most Dangerous by Kevin Robertson
If you are planning on hunting Cape Buffalo, then you need to read Kevin Robertson's book Africa's Most Dangerous. It contains much of the same information as The Perfect Shot, but it's specifically written about Cape Buffalo and has a lot of useful and detailed information about hunting the legendary "Black Death." Covering all aspects of the hunt to include choosing the right rifle, sights, cartridge, and bullet, shot placement on Cape Buffalo, other useful pieces of equipment to bring on a Cape Buffalo hunt, and what to expect when out in the bush on the hunt, Africa's Most Dangerous is a must-read before going on a Cape Buffalo hunt.
BUY AFRICA'S MOST DANGEROUS HERE
Buffalo! by Craig Boddington
While we're on the subject of Cape Buffalo, Craig Boddington's book is another really good resource. He's not a professional hunter like Kevin Robertson, but very few Americans have as much Cape Buffalo hunting experience as Boddington. Full of useful information and written in a very straightforward and plain spoken manner, Buffalo! is another book that should be on your reading list before hunting Cape Buffalo.
The Horn of the Hunter by Robert Ruark
When he wrote this book about his safari in modern day Kenya and Tanzania in the 1950s, I doubt Robert Ruark had any idea what sort of an impact he would have on the hunting community. Indeed, The Horn of the Hunter made Harry Selby and his .416 Rigby famous and contributed to the enormous surge of American hunters that flocked to Africa in the following years. Ruark also delivered perhaps one of the best and most often quoted descriptions of Cape Buffalo and the effect they have on hunters in this book as well.
BUY THE HORN OF THE HUNTER HERE
The Man Eaters of Tsavo by Lieutenant Colonel John Henry Patterson
Val Kilmer and Michael Douglas made the Lions of Tsavo and their reign of terror famous in the movie The Ghost and the Darkness. The Man Eaters of Tsavo chronicles the true story of how these lions killed dozens of workers building the British Uganda Railway in the late 1890s and how Lieutenant Colonel John H. Patterson eventually killed both lions. Though (like always) the movie differs from reality in some ways, it stayed true to history in many others (they really did build a "railway car trap" for the lions). Any way you look at it, Patterson's remarkable tale of how he killed the lions and finished building the bridge is gripping and entertaining. If you enjoyed the movie, you'll love the book.
BUY THE MAN EATERS OF TSAVO HERE
What did you think about my choices for the best hunting books? Did I miss any other great hunting books?
Several of my picks for the best books for hunters also made cut for my holiday gift recommendations. To see what other stuff is on the list, check out the following article:
Awesome Holiday Gifts For Hunters
Enjoy this article about the best hunting books? Please share it with your friends on Facebook and Twitter.
Make sure you subscribe to The Big Game Hunting Podcast and follow The Big Game Hunting Blog on Facebook, Instagram, Twitter, and YouTube