Keep reading to get the details on my Tula .38 Special ammo review.
I was recently contacted by a representative from Ammunition To Go who informed me they were looking for someone to test and review some Tula .38 Special ammo for them. Since Tula ammunition is some of the cheapest stuff available today, many shooters are interested in buying some, but hesitate due to concern that the ammunition is of poor quality. With this in mind, the good folks at Ammunition To Go sent me a couple hundred rounds of their Tula .38 Special 130gr FMJ ammunition to put through the wringer and provide my opinion on what I thought about it. Well, I've gotten a chance to test it out, so read on for my Tula .38 Special ammo review.
Based in Russia and long known for producing inexpensive (some would say "cheap") ammo, the Tula Ammunition is one of the largest ammunition companies in the world. Though they do make some hollow point ammunition marketed for self-defense and hunting, full metal jacket ammo marketed for target shooting is by far their most popular ammunition. Additionally, virtually all ammunition produced by Tula Ammunition has a steel (instead of brass) case.
The 130gr Tula .38 Special ammo I tested was a pretty standard Tula product: full metal jacket bullet, polymer-coated steel case, and a non-corrosive Boxer Primer. The bullet also attracted a magnet, indicating that it had a copper washed steel jacket. This is something to keep in mind before you buy any Tula products, as many ranges do not allow shooters to use steel jacketed bullets.
I did all of my testing of the Tula .38 Special ammo using a snub-nosed revolver chambered in .38 Special. I also measured the velocity of all of my shots using a chronograph. Tula advertises this ammunition on their web site as having an average velocity of 886fps.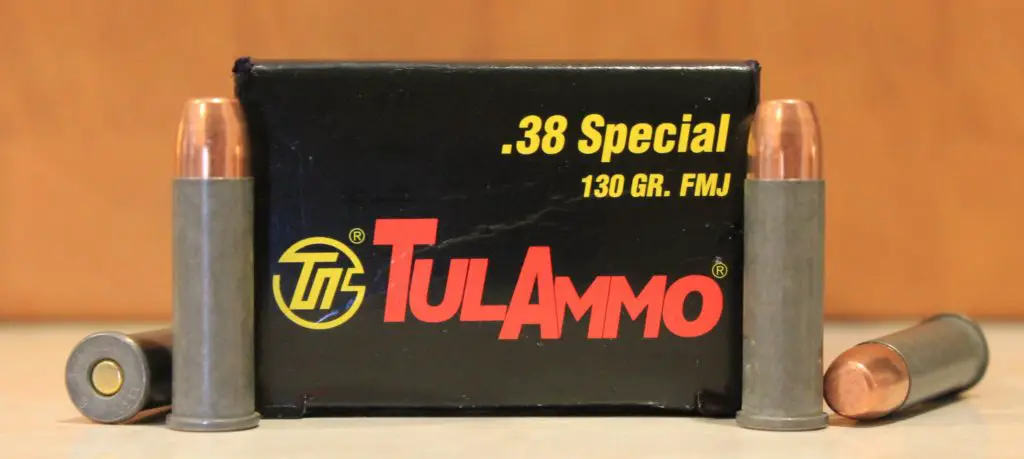 I obtained an average velocity of 823fps during my review, which is not a surprising drop off considering the people at Tula were likely using a full-sized revolver with a 4″ or 5″ barrel for their testing. Even so, that is still a relatively hot load (much hotter than typical wadcutter loads) and the velocity I was getting out of those 130gr Tula loads nearly matches the velocities I've measured on a couple of 110gr self-defense loads from the same revolver!
I was also impressed by the consistency of the ammo and, over the course of the day, this ammo only had an extreme spread of 48fps and a standard deviation of 16. I've been shooting this revolver for years using various target and self-defense loads and that is the smallest extreme spread and standard deviation I've ever gotten. Not bad for some cheap target ammo!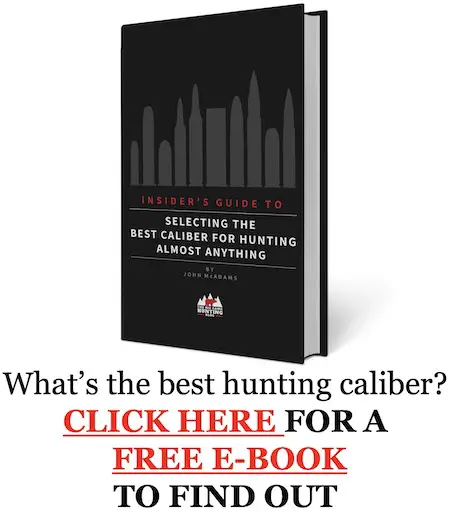 It will never be confused with match grade ammunition, but the Tula .38 Special ammo was still pretty darn accurate I was able to shoot some pretty nice groups with it. The photo below is of my best group at 10 yards and measured 3/4″. Not all of them were that small, but they weren't that much bigger either. Just like the velocities I measured, group sizes were pretty consistent and I was clearly the weak link in the equation that was keeping this ammunition from performing even better at the range.
Over the course of a morning at the range, I put 200 rounds of Tula .38 Special ammunition through my revolver. I did not experience any malfunctions of any type: the ammo was easy to load, always fired when I pulled the trigger, and smoothly extracted from the cylinder after firing.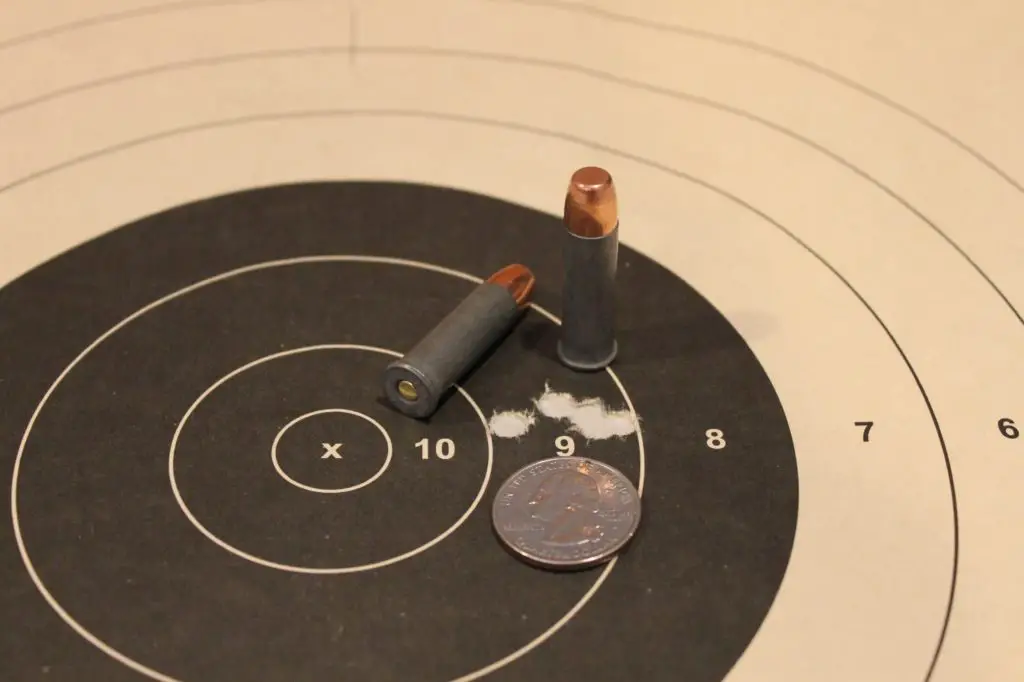 Though it wasn't exactly clean shooting ammo, the Tula .38 Special ammo also wasn't dramatically dirtier than most of the other types of ammo I've fired through this revolver. I do recommend cleaning it after a long session at the range, but it wasn't like it was absolutely filthy and disgusting either. I'm sure I could have fired another couple hundred rounds through it without cleaning and without suffering any loss in reliability.
This ammunition is primarily intended for low cost target shooting and it is very good in that role. Especially considering the fact that the Tula .38 Special 130gr FMJ ammunition is currently about a nickel per round cheaper than the next closest alternative, it's a great round for practicing or just having fun with at the range. However, that's about all it is good for and I don't recommend using it for self-defense or hunting (though this ammunition is absolutely capable of causing severe injury or death).
If you're looking for some good quality, yet inexpensive ammunition to shoot in your .38 Special or .357 Magnum revolver, then you should really consider shooting Tula .38 Special ammo. Not only is it inexpensive, it is widely available from a number of distributors.
Rating
Affordability: 5/5
Availability: 5/5
Performance: 4/5
Versatility: 2/5
Reliability & Durability: 3/5
Overall: 3.8/5
Enjoy this Tula .38 Special ammo review? Please share it with your friends on Facebook and Twitter.
Make sure you follow The Big Game Hunting Blog on Facebook, Instagram, Twitter, and YouTube.
NEXT: WHAT IS A WADCUTTER BULLET?

Endorsement Disclosure: Per the guidelines of the Federal Trade Commission, the product reviewed here is an endorsement and I received compensation by "in-kind" payment to review the product.