As promised in my previous article about my first turkey, today I'm discussing some of my turkey hunting lessons learned. I had a great time and I got a nice turkey to show for it. However, the hunt was not perfect and there are always things that I can improve for the next trip. It always pays to sit down after each hunt and determine what you did well, and what you can do better for the future.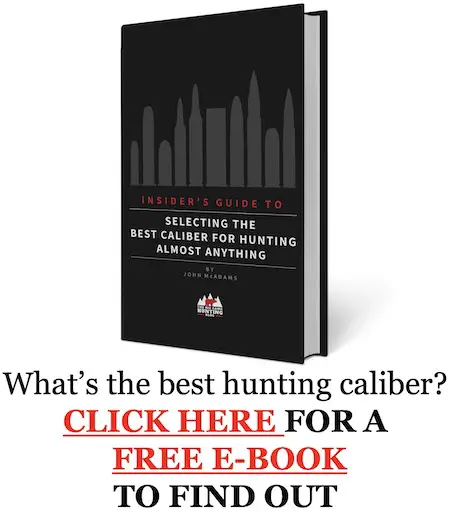 Shotgun Pattern
First, I did a good job of ensuring my shotgun was patterned correctly. I used a full choke on my shotgun and checked the pattern at various ranges with several different turkey loads. Of all the loads I tested, the #5 shot provided the most consistent pattern in my shotgun at both short and long ranges, so I used it on the hunt and it performed well.
I shot my turkey at 6 yards, so a very tight choke was not necessary. Truth be told, I could have used a modified or even an improved choke at that range and still made an ethical shot on the turkey. However, the full choke gave me the confidence to take shots at all ranges out to 40 yards. If I were going to be hunting in an area where a long range shot was more likely, an extra full choke would have been in order, but the opposite was true of typical conditions in that particular area.
In retrospect, I'm glad I used full choke instead of an extra full choke. While an extra full choke may have produced better results long range than a full choke, the extremely tight pattern at short range would have made for a much more difficult shot and increased the chances of a miss. Even if the shot hit, the concentrated shot pattern would have likely pulverized the turkey's head, making for a pretty unsightly scene. Even with the full choke, I still had a pretty tight pattern at 6 yards and only hit the turkey with the edge of the pattern. Enough pellets hit to guarantee an quick and ethical kill, but I very nearly missed her completely.
For a more detailed discussion on the different shotgun gauges, read the article below:
Shotgun Gauges Explained: 10 vs 12 vs 16 vs 20 vs 28 vs 410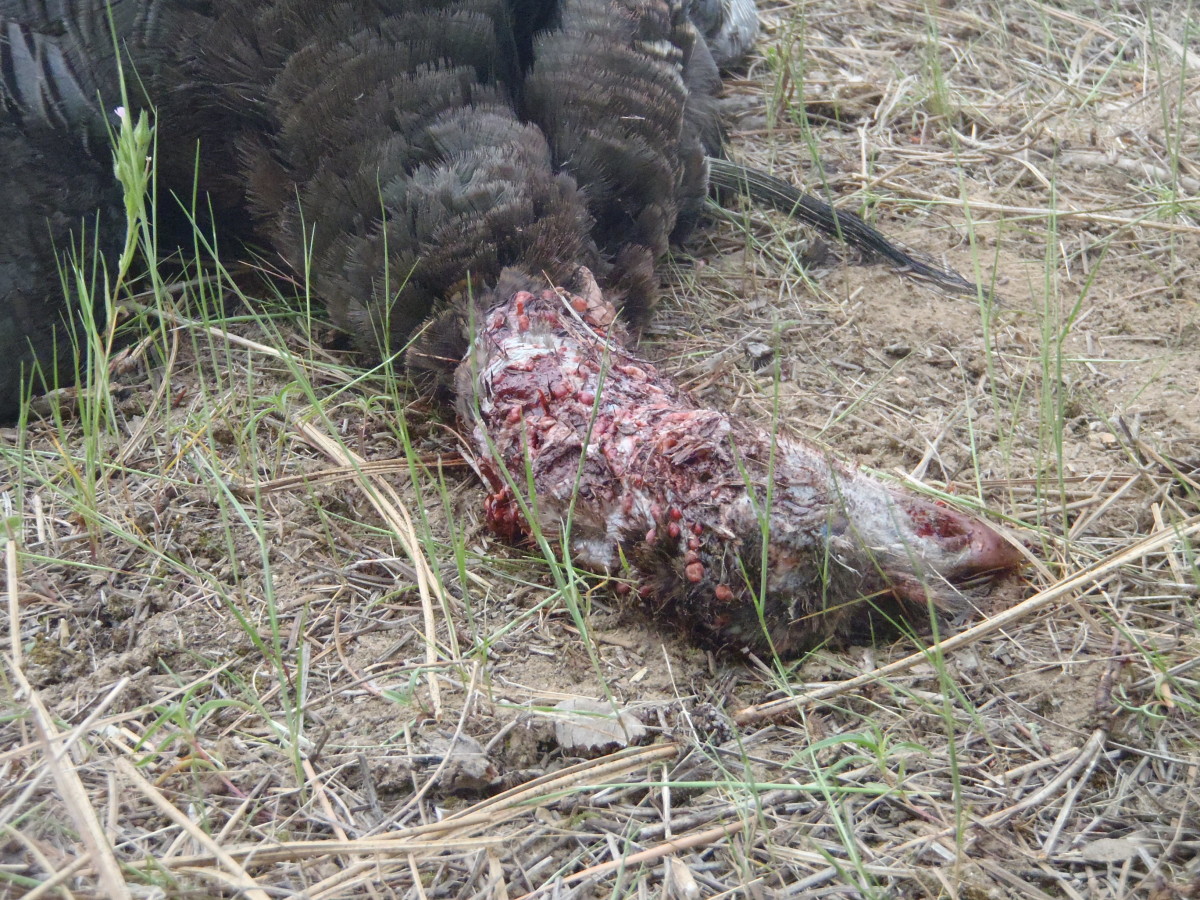 Camouflage
Knowing that turkeys have very good eyesight, I paid special attention to camouflaging myself and my equipment. In addition to my shirt and pants, I wore camouflage gloves and a camouflage face mask that covered everything except for the area around my eyes. All that attention to detail paid off: there were several instances where I was within 10 yards of turkeys and they never had any idea that I was there.
We also hunted from ground blinds with a mesh cover over the windows. This mesh did a great job of obscuring our movements inside the blind while still allowing us to see out with no issues. Even at close range, it was virtually impossible for a turkey to see into the blind. This allowed us to move about inside the blind without giving our position away to anything outside and was very important to my success on the trip. I highly recommend using a blind for turkey hunting if at all possible.
However, on one of the blinds I had to extend the barrel of my shotgun out the window in order to fire. In this situation, I was very glad that I camouflaged my shotgun. This reduced the chances of a wary turkey getting spooked by seeing something suspicious, like light reflecting off my barrel, before I had a chance to fire.
Timing & Strategy
One of the things I wish I would have done differently on the hunt was to hunt earlier in the season. It's mainly an academic question, since I couldn't get off work to hunt earlier in the season, but hunting earlier would have likely made for an easier hunt. For one thing, there was not nearly as much breeding activity going on there at the end of May as there was a month earlier, since many of the hens had already been bred. This made for fewer turkey vocalizations and not as much movement and strutting by the big gobblers. Additionally, a number of turkeys were shot early in the season. As a result, the remaining gobblers wised up and became less responsive to calling by the time I started my hunt. This made for more difficult hunting conditions.
Had I not shot my turkey when I did, we very likely would have gotten up and started hunting a little more aggressively. For instance, we could have moved closer to where we heard the turkeys moving, set up in some bushes or up against a tree, and started calling in hopes that one would come investigate. Another method would be to hunt closer to their roosts, hoping to catch them as they came and went early in the morning or late in the evening. Both techniques would have increased my chances of getting a big gobbler. However, both are much riskier hunting techniques than we were using and would risked spooking the whole flock and potentially pushed them of the land we were hunting. Luckily, I got my turkey and didn't need to do resort to a riskier strategy.
Clothing
If I could do it again, I would do a better job of dressing for cooler temperatures. Even though it was the end of May, it was still pretty cool in the blind in the mornings, especially when the wind started blowing. The temperatures hovered between 45 and 75 degrees each day, but it was fairly windy and we always hunted in the shade. It was a minor concern, and I was not tremendously uncomfortable, but I was dressed for summer hunting and a warmer jacket or a fleece would have been a welcome addition to the hunt.
All in all, I felt like I was pretty well prepared and I feel like Joe and I did a good job of making the right decisions on the hunt. I was generally well equipped and I had a good understanding of what we needed to do while we were out in the woods. The hunt was undoubtedly successful because we did a number of things right. However, the hunt was not perfect by any stretch of the imagination and there were a couple of things I think I could have done better if given another opportunity. With any luck, I'll get another chance to put some of these turkey hunting lessons learned to use next year.
Enjoy this article on some of my turkey lessons learned? Please share it with your friends on Facebook and Twitter.
Make sure you follow The Big Game Hunting Blog on Facebook, Instagram, Twitter, and YouTube.