This is the first post in a series of articles about my first African safari. You can read the subsequent posts about my first African trophy here, about mine and my father's kudu here, about my long shot on a red hartebeest here, about the final days of the hunt here, and about the lessons I learned from the safari here. Several years ago, my father and I went on a Namibia hunting safari with Dirk Smit from Orpa Safari Hunts as our PH (Professional Hunter). My father had hunted with Dirk at his ranch the previous year and he had a very successful trip. After two weeks of hunting, he shot two gemsbok, a red hartebeest, an eland cow, two kudu, a warthog, a blue wildebeest and a springbok. After seeing and hearing about his success and how much fun he had, I was very nervous and excited at the prospect of traveling half-way around the world to hunt in such a new and exotic location.
We would be going to Namibia the last summer before I graduated from college and my grandparents decided to give me my graduation gift a year early. They surprised me with a vintage Martini-Henry rifle chambered in .577/450 Martini-Henry. From an early age, I was fascinated with the British Army's operations in India and Africa during the mid to late 1800s. The movie Zulu, starring Michael Caine and Stanley Baker, had long been a favorite of mine and I had always wanted one of the Martini-Henry rifles that the British used during that time period. Now, to my delight, I had an actual Martini-Henry rifle of my own to take on my first trip to Africa. And yes, I have awesome grandparents.
The rifle was in outstanding shape, especially considering that it was manufactured in the 1870s. This particular rifle was even more rare and unique because it was a custom made rifle made by the renowned British rifle manufacturing company W.J. Jeffery. It was probably made for a British officer before he went to serve The Crown in India or Africa. However, shooting any Martini-Henry presents a unique set of problems. First, .577/450 ammunition is extremely rare and expensive to obtain. The only practical way to shoot it is to hand-load, but even that presents problems. In addition, even though it is a .45 caliber rifle, most do not realize that it was designed to shoot .463" or .466" diameter bullets instead of the usual .458" caliber bullets depending on which variation of the Martini-Henry it is. Luckily, we found some 400 grain thin jacketed HP .466" diameter bullets which fit the bore perfectly.
My father very carefully worked up a load for the rifle, which was interesting because there is not a lot of reloading data that exists for that caliber. However, though some experimentation, he devised a load that would shoot the 400 grain jacketed hollow point at about 1450fps with excellent accuracy. With a little practice, I was consistently hitting black powder silhouette targets at 250 yards from a bench. At just over eight pounds, the rifle is not very heavy, and has mild recoil. The rifle has a 33″ inch barrel and a beautiful trigger. These attributes combine with the mild recoil to make the rifle an absolute joy to shoot.
One of the unforeseen problems with using the Martini-Henry was the long length of the rifle. The rifle is 49" long, which presented difficulty when I attempted to find a hard case long enough to fit the rifle into. After much searching, I found a case at Gander Mountain that had 49.5" of space inside, barely enough to fit the Martini-Henry. It was the largest case they carried and was the last one they had in stock. It proved to be a good investment. The case is made of heavy gauge aluminum and while very heavy, is extremely sturdy and durable.
In addition to the Martini-Henry, I also took a Marlin Model 1895 lever action in .45-70 Government. My father bought that rifle for me to hunt deer with several years earlier. It was a limited edition model that has a full length magazine and a half round/half octagon barrel. While the Model 1895 is a relatively common lever action rifle, I've never seen another one exactly like this one. I had used this rifle quite extensively in the United States and was comfortable shooting it. My father also hand-loaded the ammunition for this rifle: 300gr Nosler Partition bullets (which Nosler unfortunately, no longer makes in that weight) at 2000fps, a fairly stout load.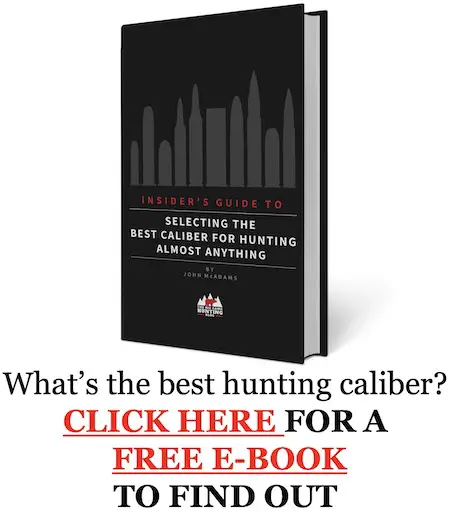 When my father traveled to Africa the previous year, he was very impressed by how tough all of the animals there were. Pound for pound, they seemed significantly tougher than the average white-tailed deer and even tougher than feral hogs. High velocity, frangible bullets that would be extremely effective against white-tailed deer, did not perform well against African plains game. In order to succeed, we would need heavy, bone crushing bullets that would have very deep penetration and reach the vitals of the animal. That is why we settled on heavy, controlled expansion bullets like the Nosler Partition.
With the rifles and ammunition in order, my father and I then started practicing. After ensuring that our rifles were zeroed, we never shot from the bench again. Both rifles were zeroed at 100 yards, which gave me a point blank range of around 125 yards for both rifles. Since both rifles had iron sights and a relatively high arcing trajectory, I did not intend to shoot from much further away than that. We spent the remaining weeks shooting from field positions, especially standing with a primitive rest, such as a tree. Since we expected most of our shots in Namibia to be in relatively thick brush, or from a blind overlooking a water hole, we did most of our shooting at ranges of 50-100 yards.
My father also purchased Kevin Robertson's book The Perfect Shot which details shot placement of all of the major species of African Plains and Dangerous game. Dr Robertson is a veterinarian as well as a hunter, and draws upon his extensive knowledge of animal anatomy and ballistics when he describes the details of shot placement as well as caliber and bullet selection. I highly recommend this book to anyone planning an African Safari. While the anatomy of African animals is similar to that of North American animals, it is definitely not the same.
Kevin Robertson's books on shot placement made the cut for my holiday gift recommendations. To see what other stuff is on the list, check out the following article:
Awesome Holiday Gifts For Hunters
We studied this book with its accompanying drawings and photographs extensively and it paid dividends in Namibia. We booked a flight with Lufthansa for a nonstop flight from Houston to Frankfurt then from Frankfurt directly into Windhoek on Air Namibia. At the time, Air Namibia had a baggage agreement with Lufthansa, so we did not have to recheck our bags and clear customs in Frankfurt, which saved us a great deal of hassle. This proved to be a wise decision; we ended up having no issues clearing customs or bringing our rifles into the country. Finally, July arrived and it was time to begin my first African Safari. When I boarded the plane in Houston bound for Windhoek, I felt ready. I had been reading, researching, preparing, and practicing for this trip for several years now. I was very excited to finally be on my way and join the ranks of Ernest Hemingway, Robert Ruark, and the thousands of other Americans who had journeyed to Africa in search of trophy game and adventure.
Click here to read the next post in the series about my first trophy: a magnificent warthog.
Make sure you follow The Big Game Hunting Blog on Facebook, Instagram, Twitter, and YouTube.