Don't mess up your dream hunt because you weren't ready. Here's how to prepare for an African Safari hunt.
For those fortunate enough to have the opportunity to make the trip to the Dark Continent in the near future, now is the time to ensure that you are doing everything you can to make the most out of a potentially once in a lifetime trip. Below are a few tips I've learned along the way on how to prepare for an African Safari hunt.
How To Prepare For An African Safari Hunt: Fitness
This is potentially the most important single aspect of an African Safari and probably one of the most overlooked. The last thing you want is to pay thousands of dollars for a top notch safari and not be able to physically able to fully enjoy it. You also don't want to be huffing and puffing so much at the end of a stalk that you can't steady your rifle enough to take an accurate shot. While the required fitness level required does vary depending on the kind of hunt and the area you are hunting in, proper preparation is still extremely important regardless of the hunt you are planning.
For a plains game hunt, walking 2-3 miles a day 3 days a week will set you up nicely for success. However, if you are planning on hunting cape buffalo or elephant, the number of miles you walk during each day during the hunt goes up dramatically (potentially 10+ miles a day for elephant). In such a case, 4-5 miles a day 4 days a week with a few 10-12 mile hikes (preferably carrying a light load and wearing your hunting boots) will more than sufficiently prepare you physically for the hunt.
In that same vein, make sure you break in your hunting boots before your hunt. Few things can make you more miserable than blistered feet, so don't go over to Africa with brand new boots. There's nothing wrong with purchasing a pair of new hunting boots for your hunt, just wear them on short hikes as you prepare for your safari and you can kill two birds with one stone.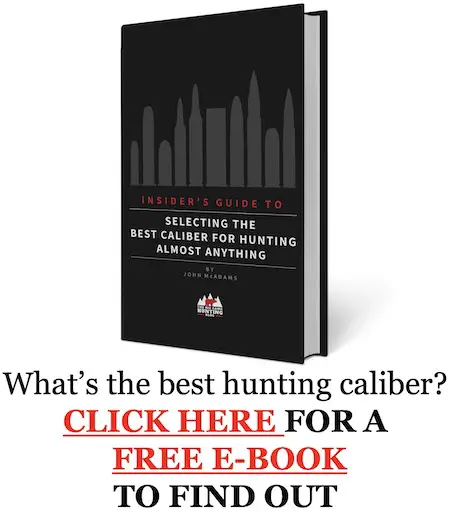 How To Prepare For An African Safari Hunt: Ammunition
Even if you're using one of the best big game calibers for hunting Africa, you still need to use high quality bullets. Ammunition that will work great on a 150 pound white-tailed deer in the United States is not necessarily the best thing to use on a 600-700 pound Kudu and it is certainly not what you want to use on a Cape Buffalo hunting safari. While you want a bullet that will expand, you do not want one that will expand so rapidly that it will disintegrate and not penetrate deep enough to reach the vitals of the animal. This is an area where you should spend a little more money for premium quality, heavy for caliber, "controlled expansion" bullets that are designed for use on large, tough animals.
The Nosler Partition, Barnes TTSX, and the Swift A-Frame are three great examples of outstanding bullets for use on African plains game.
If you're hunting buffalo, most Professional Hunters recommend that you make your first shot with a premium expanding bullet (aka "softs") and use non-expanding bullets (aka "solids") for all subsequent shots. The trick is that you need two different bullets that shoot to the same point of impact. The Barnes TSX and the Barnes Banded Solid are a very good combination to use together, but you can't find the Banded Solid in every dangerous game caliber. The Hornady DGX/DGS series of bullets are also excellent choices for hunting buffalo and are normally much easier to find.
The bullets listed here are far from the only ones suitable for a hunt in Africa. Nowadays, almost every ammunition manufacturer has a line of bullets designed for use on large African game. To be honest, there is not a tremendous difference in performance between the various brands of controlled expansion ammunition, so try not to get caught up in the hype regarding this brand or that one. Just select a premium quality bullet that you feel comfortable using and shoots accurately in your rifle. If you do that, you'll be just fine.
If you'd like to learn more about some specific recommendations for hunting ammunition to use in Africa, read the article below:
Best 375 H&H Ammo For Hunting Cape Buffalo, Bear, & Other Big Game
How To Prepare For An African Safari Hunt: Marksmanship
This is another area that hunters often overlook. Far too many hunters go to Africa with a brand new rifle that they have never shot, much less sighted in. You cannot be too prepared as far as marksmanship goes. After all, you are traveling halfway around the world for the opportunity to make a good shot on a magnificent animal. While African animals are by no means bullet proof, a poorly placed shot can make for a very long follow up and potentially a lost animal. You owe it to yourself and to the animal to make each shot count.
Check out some of the great resources out there about shot placement on African game, such as Kevin Robertson's fantastic book The Perfect Shot (or the pocket sized mini-edition of the book) and the lineup of targets
 Safari Press produces. Study those resources diligently so that you know exactly where to shoot on an animal regardless of the angle.
Robertson's books made the cut for my holiday gift recommendations. To see what other stuff is on the list, check out the following article:
Awesome Holiday Gifts For Hunters
Once your rifle is properly zeroed, you should not do any shooting from a bench rest; very little of your shooting while hunting in Africa will be from a steady rest and you will experience the greatest amount of felt recoil while shooting from the bench. Find out from your outfitter what the expected ranges are that you will be shooting at, and practice at those ranges shooting off-hand, with a modified rest (like shooting sticks), using a tree for support, or kneeling.
You should also practice rapid follow-up shots. Fire your first shot at one target at a given range. Then, as quickly as possible, work the action on your rifle and fire a second shot at a different target at a different range. When you can keep all of your shots (including follow up shots) inside a ten inch circle at the expected shooting ranges from a realistic shooting position, you are ready.
How To Prepare For An African Safari Hunt: Medical Preparation
Before you go on a hunting safari in Africa (or anywhere in the world for that matter), it is a good idea to talk with your doctor first. This will ensure that you are up to date on all of your necessary vaccinations and that you have the proper medicine for your trip. Your doctor should also write you a prescription for a malaria prophylaxis if necessary (depending on where you are hunting).
Additionally, try to get your doctor to supply you with a prescription for Ciprofloxacin. This is very common antibiotic that can be used to treat gastrointestinal infections (among other things). This, along with a supply of Imodium (Loperamide), are crucial if you come down with a case of Traveler's Diarrhea.
Additionally, if you have some sort of other medical condition that requires that you take any daily medication, you should make sure you bring enough to last through your hunt. Make sure you pack all of your medications in your carry-on bag so you will still have access to them even if your check bag gets lost or delayed. Finally, make sure you communicate any medical conditions or allergies that you may have to your Professional Hunter so that they may provide better care for you in the rare event that something happens on the hunt.
How To Prepare For An African Safari Hunt: Medical Insurance
I felt that this area was important enough that it required its own section. Very few hunters in Africa will ever require any sort of medical attention. However, hunting can be a dangerous sport and no matter how careful and prepared you and your Professional Hunter are, there is always a chance of suffering illness or injury away from home. Before leaving on your hunt, make sure you contact your insurance company and ensure that you will be covered to receive treatment for any illness or injury suffered overseas. Some companies will cover you, others will require that you add a rider to your policy for your trip.
You should also ensure that you purchase some sort of medical evacuation insurance. Though this sort of insurance will not actually cover your treatment in Africa, it will pay for evacuation back to the United States. This is particularly important if you are very seriously injured or ill. Without some sort of insurance coverage, a medical evacuation can cost over $100,000. Many of the best hunting areas in Africa are very isolated, which means road travel to a hospital can sometimes take a day or longer. A good medical evacuation company will pick you up with a helicopter from your hunting camp, thus saving vital time in an emergency situation.
There are many options for medical evacuation and many insurance companies offer some sort of policy offering evacuation coverage. Global Rescue is highly recommended and I always purchase a temporary policy before all my trips. Fortunately, I've never actually had to use their evacuation services, so I don't have any personal experience with the quality of their actual performance in the field.
How To Prepare For An African Safari Hunt: Paperwork
Finally, there are a few pieces of legal paperwork that you should do at home before your trip. First, take any firearms or other high value items (such as a camera) to your closest US Customs office and fill out a form 4457. This is a registration of personal effects taken abroad and will serve as proof of ownership in Africa and will greatly ease your clearance of customs upon your return to the United States. CBP does not keep a record of items on your 4457.
Additionally, individuals countries in Africa have different paperwork requirements for visiting hunters. Some countries require you to present a letter of invitation from the outfitter you will be hunting with. Other countries have specific firearms import forms. For instance, South Africa requires visiting hunters bringing firearms into the country to complete a firearms registration form (the SAPS 520 form). Your individual outfitter should be able to help you fill out all of the necessary paperwork in preparation for your hunt. Taking the time to do this prior to your departure can save you lots of time and frustration upon reaching your destination.
While this is by no means an all inclusive list of what you need to do to lay the groundwork for your African Safari, I tried to cover some of what I consider to be the most important and most overlooked aspects of preparation. For those of you who have been on an African Safari, what are some other areas of preparation that you recommend prospective hunters focus on?
If you'd like to learn more about some very popular cartridges for hunting plains game in Africa, read the articles below:
25-06 vs 6.5 Creedmoor vs 270: The Results Might Surprise You
6.5 Creedmoor vs 308 Winchester Debate Settled
308 vs 30-06 vs 300 Win Mag: Which One Should You Hunt With?
7mm Rem Mag vs 300 Win Mag: What You Know May Be Wrong
300 Win Mag vs 338 Lapua vs 338 Win Mag: Picking the Right Heavy Hitter
Enjoy this article discussing how to prepare for an African safari hunt? Please share it with your friends on Facebook and Twitter.
Make sure you follow The Big Game Hunting Blog on Facebook, Instagram, Twitter, and YouTube.