Continue reading to find out all about hunting in Tanzania.
In my last few articles I described hunting conditions in Botswana, Mozambique, Namibia, South Africa, and Zimbabwe. Here, I will talk about Tanzania, which is another prime location for hunting in Africa. Ever since Theodore Roosevelt hunted there on his famous 1909 safari, Tanzania has presented some exceptional opportunities to hunters from all over the world that are not found anywhere else on the continent.
Tanzania Climate And Geography
Tanzania is slightly smaller than South Africa, but is still one of the larger countries in Africa. The country is located just south of the equator on the eastern coast of Africa. Tanzania is bordered by Kenya and Uganda to the north, Rwanda, Burundi and the Democratic Republic of the Congo to the west, Zambia, Malawi, and Mozambique to the south, and the Indian Ocean to the east. The people of Tanzania speak numerous tribal languages, but English and Swahili are the two official languages.
Since it is so close to the equator, Tanzania has a tropical climate with small variations in temperature between summer and winter. Fortunately, the weather is usually mild. In the highlands, the temperature typically stays around 50-70°F all year long. The rest of the country usually experiences temperatures in the 75-90°F range in the summer and 60-70°F in the winter. Tanzania experiences periods of wet weather during November to January and again from March to May.
Most of the terrain in Tanzania is dry scrub savannah. However, in some areas, especially in the Selous Region of southern Tanzania, there are some fairly dense forests. The highlands of northern Tanzania, which is where Mount Kilimanjaro is located, are very mountainous and are at a much higher elevation than the rest of the country. Unfortunately, with the exception of the highlands, malaria is present in virtually the entire country and appropriate malaria medication should be taken by anyone visiting Tanzania.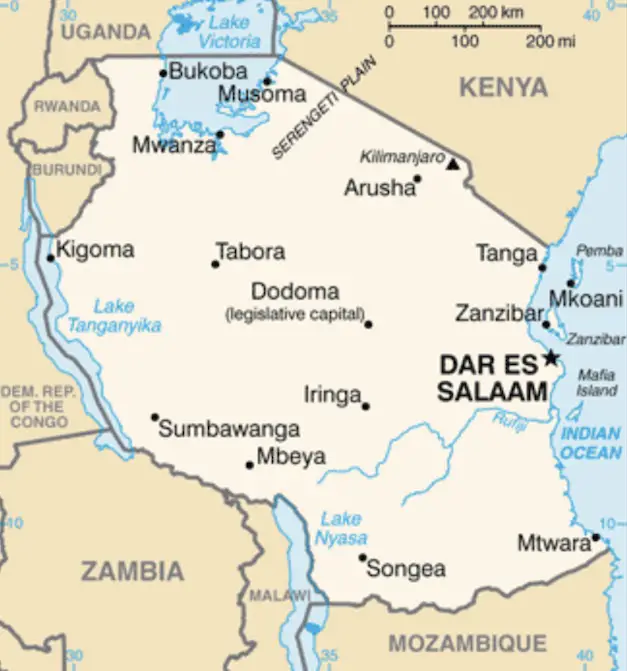 Travel To Tanzania
Unfortunately, travel to Tanzania is more difficult than South Africa. Several airlines offer service into the capital of Dar es Salaam or to Kilimanjaro International Airport in northern Tanzania, but there are no direct flights to Tanzania from the United States. British Airways, KLM, Delta Airlines, and South African Airways all provide service to Tanzania with connections in Amsterdam, London and Johannesburg being the most common stops.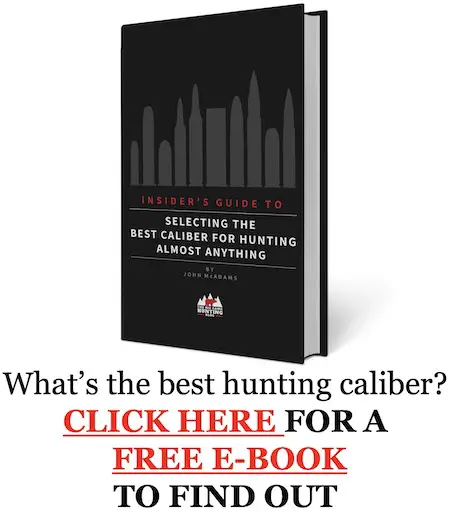 Trophy Hunting in Tanzania
Hunting in Tanzania is much more heavily regulated than almost any other country in Africa. This is both a good and a bad thing. Fortunately, most of the rules are not very onerous and make sense from a conservation standpoint. For instance, hunting from a vehicle and hunting over a water hole are both prohibited and none of the hunting areas are high fenced. Tanzania does have a hunting season, but it is pretty liberal and the season is only closed from April 1st to June 30th.
On the down side, while there is no minimum energy requirement for rifles when hunting in Tanzania, there are minimum caliber requirements: .240 for plains game and .375 for dangerous game. Also, it is illegal to hunt at night or with the aid of artificial light, which is bad news for leopard hunters. The Tanzanian Professional Hunter's Association website can provide some more insight into the details of hunting in Tanzania and it is well worth your time to familiarize yourself with the rules and regulations if you are considering booking a trip there.
Tanzania has a great reputation for producing outstanding dangerous game trophies, and is correspondingly well represented in the SCI Record Book. In Tanzania, one can hunt buffalo, elephant, leopard, lion, crocodile and hippopotamus. While the hunting prospects for dangerous game are superb across the board, the country is held in especially high regard for the excellent hunting for buffalo available. With a population of over 250,000 buffalo, Tanzania has some of the best hunting for buffalo on the entire continent. Due to the sheer numbers of buffalo in the country, your odds of taking a trophy buffalo are better in Tanzania than in any other country.
There are plenty of opportunities to hunt plains game in Tanzania as well. Indeed, Tanzania is host to literally hundreds of thousands of Blue Wildebeest and Plains Zebra in the Serengeti Plains of northern Tanzania alone. Furthermore, the Selous hunting areas in the southern portion of the country hold a wealth of wild game. In addition to wildebeest and zebra and some of the more typical plains game species like eland, impala, warthog, and kudu, Tanzania provides the opportunity to hunt Roosevelt Sable, Roan, Common Waterbuck, and multiple species of gazelle (most commonly Grant's and Thompson's). This is not meant to be an inclusive list, but merely a sampling, as there are nearly 50 species of game in Tanzania that may be hunted.
Tanzania also provides a number of great attractions for tourists besides hunting. Thousands of people visit Mount Kilimanjaro, the tallest mountain in Africa, each year. The Serengeti National Park and the Ngorongoro Conservation Area are also great spots for tourists who want the opportunity animals like rhino, lion, zebra, and wildebeest in their natural habitat. Finally, there are some great opportunities for sport fishing in Lake Victoria for Nile Perch, the largest freshwater fish in the world, and off the coast in the Indian Ocean.
Tanzania is similar to South Africa in that both countries provide some of the very best hunting available in Africa. Nowhere else will you encounter the sheer numbers of game that are present in Tanzania. The only real downsides to hunting there are the difficulty of travel to Tanzania from the United States and the cost a safari there. On average, Tanzania is the most expensive country in Africa to conduct a traditional plains or dangerous game hunt. Fortunately, you get what you pay for with truly staggering numbers of animals combined with excellent trophy quality.
For what it's worth, a hunt in Africa made the cut for my holiday gift recommendations. To see what other stuff is on the list, check out the following article:
Awesome Holiday Gifts For Hunters
Enjoy this article about hunting in Tanzania? Please share it with your friends on Facebook and Twitter.
Make sure you follow The Big Game Hunting Blog on Facebook, Instagram, Twitter, and YouTube.
Featured Image Courtesy of Wikimedia.
The map of Tanzania was obtained from the CIA World Factbook.
The World Factbook 2013-14. Washington, DC: Central Intelligence Agency, 2013.